A fake company calling itself Higgins Trust Group is trying to obtain job seekers' bank account details by offering employment in administrative roles.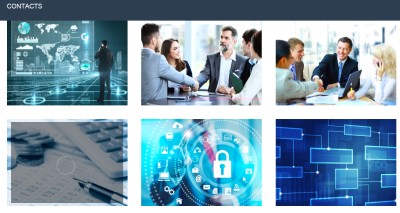 People targeted by the scheme have received unsolicited emails from Higgins Trust Group with information about an employment opportunity.
The job description states that staff will use their own bank account to help move money between the company's local clients and its headquarters in the United States. See our 'Money Mule' webpage for more details on this type of scheme.
Applicants are invited to participate in an interview, which involves submitting written responses to questions in an online video. They are also asked to provide further information, including their bank account details.
The Higgins Trust Group website – most recently using the address http://higgstg.com – lists a false address in New York City and uses staff images sourced from other websites, including legitimate businesses based in Serbia.
Tips to avoid employment scams
Do some digging – a simple online search or phone call may be enough to confirm that a business, company or trading premises does not exist or is being impersonated.
Don't pay money upfront to secure a job, whether it's for training, equipment, transport or accommodation. It's not normal industry practice and is likely to be a scam.
If anyone tries to charge you for finding work, contact WA ScamNet.
In Western Australia, employment and recruitment agents must be licensed and are not permitted to charge job seekers for their services. They can only take fees from the employer. You can search for a licensed agent on the Consumer Protection website.
Guard your personal information including your CV, tax file number and any proof-of-identity documents such as a scan of your passport, which can all be used to commit identity theft.
You can report scams or ask for further advice by contacting WA ScamNet.