Miningjobswa.org
Opportunistic scammers are taking advantage of the downturn in WA's mining sector by targeting unemployed miners using a fake jobs website.
The fake website www.miningjobswa.org is mimicking a legitimate employment website www.miningjobswa.net.au and is using an ABN stolen from an Australian company with a similar name.
The websites
The FAKE miningjobswa.ORG site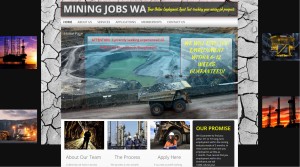 The REAL miningjobswa.NET.AU site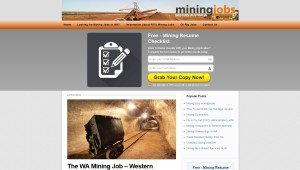 The Subiaco address being used by the scammers is not a business premises, but a recreational park.
The bogus website is still active despite efforts by Consumer Protection to have it closed down, so job seekers are being warned to avoid the site.
WA ScamNet has received a report of a potential applicant losing a few hundred dollars when asked to pay fees associated with their job application on this site.
These callous scammers are attempting to rip-off job seekers who are likely to be in a vulnerable financial position and can least afford to be losing money. They may also be asked to divulge their personal information and send a copy of their passport for identification purposes. This opens the possibility of identity theft in the future.
While this warning is specific to the miningjobswa.org website, there will be other fake sites on the internet, now and in the future, that are attempting to target job seekers. There are also many fake job advertisements being posted on legitimate sites such as Gumtree and Seek.
The number of reports and total losses from employment scams is increasing so WA ScamNet is urging people to be aware of the traps so their desire to find a job won't lead them to become a scam victim.
Tips to avoid employment scams
Be suspicious when responding to job vacancy advertisements. Carry out some independent research. A simple online search or phone call may be enough to confirm that a business, company or trading premises does not exist or is being impersonated.

In Western Australia employment and recruitment agents must be licensed and are not permitted to charge job seekers for their services. They can only take fees from the employer. For your own protection only use licensed employment agents. You can search for a licensed agent on the Consumer Protection website.

Report anyone trying to charge to find you work.

Guard your personal information including your CV, tax file number and any proof of identity documentation, such as a scan of your passport. This is all the information required for criminals to commit identity theft.

If you're asked to pay money upfront to secure a job, whether it's for training, equipment, transport or accommodation, don't do it. It's not normal industry practice and likely a scam.

You can report scams or ask for further advice from WA ScamNet by email or call 1300 30 40 54.