Catfishin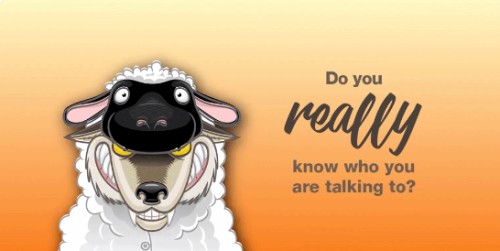 g is where someone uses false information to cultivate an online persona for dishonest purposes. In a nutshell, the person is not what they seem.
The phenomenon known as catfishing is a uniquely modern one: a single lie, enabled by the cloak of technology that stretches, morphs and multiplies until whole personas are fabricated, emotions are manipulated and hearts are broken.
This commonly involves using stolen or edited photos and false information such as names, location, occupation and other details; usually taken from an unwitting third party.
A catfisher will use this information to create a more appealing version of themselves, then engage in continued one-on-one interactions with another person (or people) who are unaware of the deception.
Catfishing may be used for financial gain, to compromise a victim in some way, or simply as a form of trolling or other fulfilment.
It frequently involves a story about a tragic disease, a long-distance deployment or a stint in rehab, anything to prevent the person on the other end of the deception from being able to meet face-to-face.
As smartphones and connected devices become ever more pervasive, the chances of falling victim to deception are increasing along with our screen time.
There are several ways to spot a catfisher;
A random person starts following you or messaging you on social media;
The person's profile picture looks fake or too good to be true. A catfisher may 'steal' professional profile photos from business people, actors or even military service people;

One way to find out whether a person's profile picture has been used elsewhere is to do a reverse image search. You can do this via Google images by clicking on the camera icon on the desktop version of the site's search bar. Alternatively you can use Tin Eye. A reverse image search can help you identify if the image has been taken from someone else, or belongs to a few people with different names.

The person does not want to video chat or if they do, the video chat is of poor quality and out of sync.
They either find excuses to never meet up or they make plans to meet up but they constantly come up with a last minute excuse as to why they can't make it.
The person becomes emotionally manipulative and can quickly go from sweet to abusive quickly.
Warning signs to look out for:
The person you've met online is quick to express strong feelings for you and wants to move your communications away from the dating website or app;
There are inconsistencies between their profile picture and how they describe themselves or the information on their profile doesn't match up with what they are telling you;
There's no way that you can meet the person, without you having to send them money. They may make excuses about why they can't travel to see you even though they have never mentioned issues like this previously; and
Tips to prevent being scammed:
Be open to the idea that scammers are prevalent online;
Be wary of anyone who asks you for money. This can happen within days, weeks or months of meeting someone online. Never transfer money via direct deposit, money order or international transfer;
Be careful about the amount of personal information you share and avoid sharing compromising material, which scammers can use to blackmail you; and
If you agree to meet someone in person, make sure you let your family and friends know where you will be going.
Relevant links: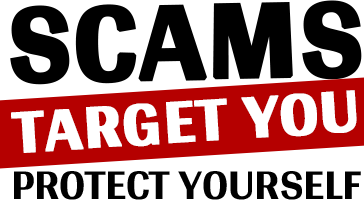 If you would like to be alerted of the latest scams in WA, please add your name and email address in the boxes below and click the red button to subscribe: