Scammers impersonate genuine charities and ask for donations or contact you claiming to collect money for relief efforts after natural disasters.
How this scam works
Fake charities try to take advantage of your generosity and compassion for others in need. Scammers will steal your money by posing as a genuine charity. Not only do these scams cost you money, they also divert much needed donations away from legitimate charities and causes.
Fake charity approaches occur all year round and often take the form of a response to real disasters or emergencies, such as floods, cyclones, earthquakes and bushfires. Scammers will pose as either agents of legitimate well-known charities or create their own charity name. This can include charities that conduct medical research or support disease sufferers and their families. Scammers may also play on your emotions by claiming to help children who are ill.
Fake charities operate in a number of different ways. You may be approached on the street or at your front door by people collecting money. Scammers may also set up fake websites which look similar to those operated by real charities. Some scammers will call or email you requesting a donation.
List of Scams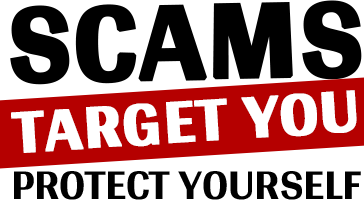 If you would like to be alerted of the latest scams in WA, please add your name and email address in the boxes below and click the red button to subscribe: