Hurricane Katrina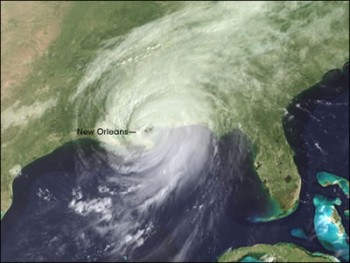 Days before Hurricane Katrina slammed into the Gulf Coast of the U.S., fraudsters began registering Katrina-related websites hoping to profit from an anticipated outpouring of charitable donations for storm victims.
The US Federal Bureau of Investigation (FBI) reports there are more than 4,000 Katrina-related websites registered.
It states that many of them may be legitimate, but fraudulent ones are popping up faster than the FBI can shut them down.
The number of scams far outweighs those that popped up after the tsunami hit Southeast Asia last December.
According to the FBI, these are common characteristics of the scams:
Websites that mimic those of legitimate charitable organisations to steal people's credit card numbers, bank account information and other personal information;

Phishing e-mails, or spam, with links that redirect your web browser to those spoofed sites;

E-mails that trick people into opening virus-laden attachments under the guise that they're opening photos of the hurricane damage;

Advance fee fraud emails which ask for help to claim money left in an overseas bank account by a victim of the Hurricane. In return for your help, you get to share in a proportion of the money.
The FBI advises if you do want to donate money to help Hurricane Katrina or other US-based disasters visit www.usafreedomcorps.gov for a list of legitimate charitable organisations.
For more information visit the FBI website at www.fbi.gov.