Investment schemes involve getting you or your business to part with money on the promise of a questionable financial opportunity. In the 2019/2020 financial year 65 victimes in Western Australia lost $5 million to investment scams.
Common types of investment scams
Investment cold calls
A scammer claiming to be a stock broker or portfolio manager calls you and offers financial or investments advice. They will claim what they are offering is low-risk and will provide you with quick and high returns, or encourage you to invest in overseas companies. The scammer's offer will sound legitimate and they may have resources to back up their claims. They will be persistent, and may keep calling you back.
The scammer may claim that they do not need an Australian Financial Services licence, or that that they are approved by a real government regulator or affiliated with a genuine company.
The investments offered in these type of cold calls are usually share, mortgage, or real estate high-return schemes, options trading or foreign currency trading. The scammer is operating from overseas, and will not have an Australian Financial Services licence.
Share promotions and hot tips
The scammer encourages you to buy shares in a company that they predict is about to increase in value. You may be contacted by email or the message will be posted in a forum. The message will seem like an inside tip and stress that you need to act quickly. The scammer is trying to boost the price of stock so they can sell shares they have already bought, and make a huge profit. The share value will then go down dramatically.
If you invest you will be left with large losses or shares that are virtually worthless.
Investment seminars
Investment seminars are promoted by promising motivational speakers, investment experts, or self-made millionaires who will give you expert advice on investing. They are designed to convince you into following high risk investment strategies such as borrowing large sums of money to buy property, or investments that involve lending money on a no security basis or other risky terms.
Promoters make money by charging you an attendance fee, selling overpriced reports or books, and by selling investments and property without letting you get independent advice. The investments on offer are generally overvalued and you may end up having to pay fees and commissions that the promoters did not tell you about. High pressure sales tactics or false and misleading claims are often used to pressure you into investing, such as guaranteed rent or discounts for buying off the plan.
If you invest there is a high chance you will lose money.
Visit ASIC's MoneySmart for more information about investment seminar scams(link is external).
Superannuation
Superannuation scams offer to give you early access to your super fund, often through a self-managed super fund or for a fee. The offer may come from a financial adviser, or a scammer posing as one. The scammer may ask you to agree to a story to ensure the early release of your money and then, acting as your financial adviser, they will deceive your superannuation company into paying out your super benefits directly to them. Once they have your money, the scammer may take large 'fees' out of the released fund or leave you with nothing at all.
You cannot legally access the preserved part of your super until you are between 55 and 60, depending what year you were born. There are certain exceptions such as severe financial hardship or compassionate grounds - but anyone who otherwise offers early access to your super is acting illegally.
Visit ASIC's MoneySmart for more information about how super works(link is external).
Binary options
Binary options trading involve predicting the movements of commodity, asset or index prices over a short time. If you agree, they direct you to a website with a login, account details and a trading platform. They appear to put your money into the account and demonstrate a number of successful trades to encourage you to invest greater sums. Then your money begins to disappear and so too does the scammer.
Scammers use high pressure tactics to sell you a financial opportunity that is 'not to be missed', these scams feature high and quick returns for low risks, fake testimonials and the offer has to be acted on quickly or you will miss out." Once invested in the scheme, victims have reported that their money begins to disappear quickly. When they try to withdraw from the scheme, they find it impossible to get their money out of the account. The scammer does everything they can to keep the victim in the program but inevitably they stop taking the victim's calls and, after a short period of time, it is common for the firms to disappear.
Regardless of your motive to investments, always do your research and never invest money with someone who has contacted you out of the blue, no matter who they say they are - how much money they promise you or the urgency with which they're trying to make you act. They seem too good to be true because they are.
Visit the Australian Securities and Investments Commission's MoneySmart website to check companies you shouldn't deal with and ASIC's professional registers to see if someone you are dealing with has an Australian Financial Services Licence.
List of Scams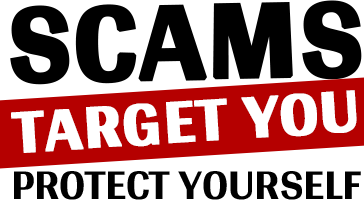 If you would like to be alerted of the latest scams in WA, please add your name and email address in the boxes below and click the red button to subscribe: