Misuse of Ukash by scammers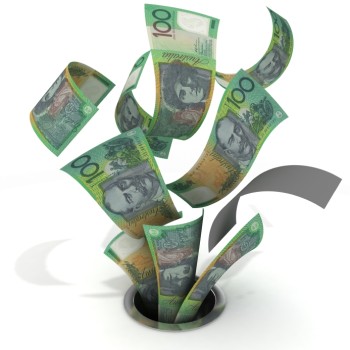 WA ScamNet has been warning consumers about the dangers of wire transfer since the scam warning website was originally launched back in 2002.
Wire transfer is a great way to send money overseas, quickly, to people you know and trust. But tracking those involved in the cash transaction is extremely difficult, and recovering the funds once collected is impossible if the receiver turns out to be a con artist.
That's why wire transfer is the preferred method of payment for scammers. And up until now the predominant service misused during scams targeting Australians has been Western Union.
However several recent reports (July 2011-March 2012) received by Consumer Protection and investigated by WA ScamNet have involved a service called Ukash.
Now it's important to point out that Ukash, like Western Union, is a legitimate business. Ukash provides a service for consumers who want to send cash overseas quickly or buy things online using a voucher bought with cash.
Ukash is based, as the name might suggest, in the UK and it's regulated by the Financial Services Authority there.
Ukash vouchers are available in set denominations - $20, $50, $100 and so on, up to $500 - at small shops, newsagents, delis and video stores across many countries, including Australia.
The fake scenario created by a scammer who asks for an Ukash voucher will be the same as is used by any other advance fee fraudster:
Out-of-the-blue contact via phone (call or text), email, letter or fax

Offers of money – tax refund, inheritance, lottery win etc

The need to pay to obtain the money supposedly owed to you

A request to buy a Ukash voucher and supply the code
Real life examples
One Perth resident received a phone call telling her she was entitled to a GST refund of $3,250. She was asked to buy a $199 Ukash voucher and was supplied with a list of local retailers where she could go to get it. Luckily she smelled a rat and contacted WA ScamNet for advice.
It's likely that if she had gone through with that initial payment the scammer would've come up with various reasons to extort further payments from her. Before you know it multiple $199 payments can turn in to tens of thousands of dollars like it did for the Bunbury pensioner in the ATO Refund Scam.
Remember the Australian Tax Office (ATO) or any other Government agency will NOT call you unexpectedly offering a refund and would NEVER request a fee in the form of a wire transfer.
Ukash has done the responsible thing and put all sorts of anti-fraud and scam prevention tips on its website:
The other well-known wire transfer services have done the same:
Western Union - Tips to Protect Yourself from Fraud
Western Union - Don't be a victim of a scam
Money Gram - Customer Service - Consumer Protection
If you haven't got time to click through to those sites, here's the summary…
Only use wire transfer to send money overseas when you know the receiver personally and trust them 100%.

An exchange of emails or even telephone calls does not mean you know the person.

When using Ukash treat the voucher like cash.

Do not give the code out over the phone or by email to someone you don't know.
Official or government organisations will not ask for wire transfer payments.If you are using Ukash vouchers to make online purchases you should ensure the site is on the list of genuine Ukash partner websites. View the full list here.
Update – 18 April 2012
A cold caller pretends to be from the State Government and requests payment via Ukash for a supposed overdue power bill.
As well as reporting this scam attempt to Consumer Protection (April 2012), the target also told his story to The West Australian.