Up-front payment and advanced fee frauds ask you to send money up-front in order to later receive some sort of 'reward', such as a prize, discounted holiday, or pre-approved loan.
Common examples of up-front payment scams
Reclaim scams – the scammer claims that you are entitled to some sort of reimbursement or rebate, but have to pay a fee to receive it.
Inheritance scams – the scammer claims you have inherited a large sum of money but have to pay a fee to access it.
Unexpected prize and lottery scams – the scammer tells you that you have won a prize or a competition but you have to pay a fee to receive it.
Travel prize scams – the scammer offers you a free or discounted holiday on the condition that you buy 'travel vouchers' before booking.
Native language scams – the scammer targets households that speak languages other than English and makes phone calls in that language pretending to be a friend or relative asking for emergency financial aid. Similar scams also target English speakers.
Rental scams – the scammer advertises cheap rental properties online, asking you to pay a booking fee, but fails to deliver the service.
Promises of goods or profits from commodities such as gold, gemstones and oil – the scammer makes false promises of free goods or a share in the profitable business, but asks you to pay a fee in order to take part.
The scammer will ask you to pay a fee or provide your bank account details in order to gain access to the offer. If you send money you may find that you receive nothing in return, or that you don't get what you were promised. If you provide your credit card or banking details, you may find that more than the requested fee was taken.
List of Scams
Phone scammers are demanding gift cards for unpaid tax debts or payment of government fees for visas or grants.

Read More...

The Chinese community are being targeted by random calls claiming to be checking a visa application, a package with fraudulent documents or a money laundering investigation with huge losses reported.

Read More...

Scammers are using the ATO name to fleece thousands of dollars from victims.

Read More...

Promoters of a fraudulent tax scheme are targeting residents in Kimberley communities with the promise of a large tax return, prompting a warning by Consumer Protection and the Australian Taxation Office (ATO).

Read More...

Scammers claim they have created a video of the recipient watching adult content and threaten to send it to their social media contacts if they are not paid a sum of money.

Read More...

If you get a call from someone saying they want your help to catch a scammer and need you to pay, hang up – it's a scam!

Read More...

Text messages and Facebook advertisements are attempting to lure consumers into prepaying fees for a fake loan from Quality Financial Services.

Read More...

A migrant family whose names appear on Fremantle's Welcome Walls has been the target of a scam attempt

Read More...

Don't get infected by Marcher malware which is targeting Android devices.

Read More...

Scammers pretending to be Centrelink staff have potentially fleeced thousands of dollars from Western Australians.

Read More...

Telemarketing can be annoying but it is a legitimate marketing practice. However consumers need to be alert to scammers who use it to try and deceive you.

Read More...

Western Australians are being warned about out-of-the-blue phone calls from scammers pretending to represent a government or other well-known organisation and asking for money.

Read More...

Phone scammers are posing as tech support, and the money being lost to these scammer is increasing.

Read More...

12 worried Western Australians have sent in copies of HD International Legal Consults letters to WA ScamNet regarding "a beneficiary opportunity" to claim 40% of $37 million US.

Read More...

Consumer Protection has named eighteen different advanced fee fraud scams identified in over 100,000 letters seized earlier in 2013.

Read More...

WA ScamNet regularly receives reports about scam emails that claim to be from the Australian Tax Office (ATO).

Usually the email's offering a tax refund or it might be asking you to update your details by clicking a link – never do this as this is how the scammers will get your details.

Read More...

The phone rings and at the other end of the line is a scammer claiming to be from Microsoft, wanting to gain access to your computer and personal details, and worse still charge your credit card for the privilege.Now to add insult to injury, victims are being targeted a second time

Joint action between three international regulators has thwarted a massive global phone scam, with US authorities this week winning court orders to close down and freeze funds of imposters posing as Microsoft employees offering to fix PC viruses. Read more

Read More...

Investment schemes and legal structures that do not comply with the law are considered to be aggressive tax planning arrangements - referred to as tax schemes. A tax scheme is an artificial or contrived arrangement to avoid or defer tax obligations.

Read More...

WA ScamNet warns consumers with English as a second language, to beware of scammers who call, speaking in your native language and requesting money.

Read More...

WA consumers are warned not to buy from 'back of van' salesmen operating in the Perth metropolitan area and WA's regions.

Read More...

Scammers have latched onto the current consumer legal action against banks as a way to con Western Australians out of secure personal details over the phone.

Read More...

Your phone rings and what do you know – it's another telemarketer. This time the person on the end of the line is from Baida Group of Hong Kong. And if you just answer their three question consumer survey you could win an mp4 player! It's a way to hook you in and begin grooming you in order to steal your money.

Read More...

This looks like another advance fee fraud email where scammers will ask you for money throughout the process for taxes or processing fees. We have seen it all before and this one certainly raises several alarm bells.

Read More...

Chinese speaking scammers are telephoning consumers who come from Asian backgrounds, with the intention of cheating them into sending wire transfers of funds to bank accounts in Hong Kong.

Read More...

Your phone rings and at the other end is a caller from an organisation which claims to have audited your bank account or tax file and found you're entitled to a reimbursement. Dozens of consumers across metropolitan and regional Western Australia have been reporting these unsolicited calls to WA ScamNet in June and July of 2010. Unfortunately thousands of dollars have already been lost.

Read More...

The Australian Taxation Office (ATO) has warned people about a fraudulent email being circulated that claims to offer a refund from the Tax Office. Thanks to Channel 10 for the footage.

Read More...

Scams pitched at businesses and community groups included invoices for advertising that had not been ordered. The latest twist were invoices to "renew" registration of Internet domain names - for only double the real price.

Read More...

Consumer Protection is warning WA householders about door to door art sellers after three salespeople were intercepted last week by Pinjarra Police.

Read More...

International sporting events and concerts featuring international artists bring scammers from around the world out of the woodwork attempting to profit from the excitement surrounding major events. Bogus ticket sellers, sometimes offering travel/accommodation packages as well, have caught many sporting and music fans in their web of deception.

Read More...

Three types of communication have been used in this elaborate scam involving a text message, a bogus website and an overseas call centre.

Read More...

We have seen scam emails aleging to be from the FBI before. This time an email from Professor Charles C Soludo, who we believe is actually the Executive Governor of the Bank of Nigeria, is the start of an elaborate four-part advance fee fraud scam. The first part of the scam tells recipients they have a contract/inheritance payment of US$5 million waiting to be transferred to them via automatic teller machine.

Read More...

Most of us when asked for urgent assistance by a friend or family member would say yes and that's the answer scammers are banking on when they target people in 'help me' scams.

Read More...

Home theatre hi-fi audio equipment is being sold from the back of vans in the Perth metropolitan area. The equipment is branded "Denmark Audio" with sales people claiming it was left over from a "job" and they were told not to bring it back (to their office). Stickers inside the equipment seen by Consumer Protection officers indicate the equipment was manufactured in China.

Read More...

Consumer Protection has received complaints from consumers who are being woken up in the early hours of the morning by overseas time-share touters.

Read More...

Unsolicited emails claim you have been pre-approved for a home or credit loan at a very low interest rate. It does not matter if you have a bad credit rating or history. It only takes 60 seconds to fill out the form, the email states. It then asks you to click onto a link. Ignore these emails. It is a scam.

Read More...

The Holocaust is being used as a lure to steal money from the greedy in this version of an advance fee fraud scam.

Read More...

It's bad enough getting woken up in the early hours of the morning by your mobile phone going off – but it's made worse when it's caused by an SMS scam.

Read More...

If you reply to this email, the scammer will string you along with some story about needing money to pay off corrupt officials or to transfer the money out of the country. They usually start off requesting small amounts of money, and the requests gradually get larger as the victim becomes entangled in the scam.

Read More...

Reports received in the last two weeks indicate that a man with an Italian accent, going by the name of Mr Antonio, has been selling jackets, which he claims to be leather and made by the designer Giorgio Armani.

Read More...

It's arguably the most reported scam Consumer Protection's ever seen: we've had calls from hundreds of people in WA who've been phoned by scammers posing as Microsoft engineers.


Read More...

Small business proprietors reported receiving unsolicited telephone calls to renew their listing in the Northwest WA Business Directory or the Southwest WA Business Directory.

Read More...

A bogus text message, promoting a prize win, has been turning up on mobile phones in Western Australia.

It says, or is a variation of: Congratulations you've won 3rd prize of our company promotion with cert No.K4361, contact us ASAP or else your prize will be cancelled OCD company: **-****-****.

Read More...

It may seem like all your Christmases have come at once, receiving an overseas letter in the mail saying that you could inherit money from a businessman with the same last name as you.It is important that you do not contact Mr Martinez or send money. Don't be the next victim

Read More...

UK law firm Robert W. Soon & Associates are delighted to inform you that you are a beneficiary of the estates of the late Princess Diana, the Princess of Wales. Princess Diana tragically died in a car crash in 1997. And eight years on, this law firm claims you are a beneficiary and you did not even know that you were related to royalty.

Read More...

In the past we've seen scammers target people trying to sell cars or computer consoles online but now the problem's hit the real estate market.

Read More...

An email arrives in your inbox announcing you are the winner of the Shell Petroleum International Lottery Promo. Do not respond to this email. It is an advance fee fraud scam. Shell Australia has confirmed it is a scam and their company has nothing to do with it.

Read More...

Misfortune seems to follow the filthy rich clients of Spanish lawyers David Ramos, Gonzales Olias, San Diego Samaranch Esq, David T Duddias, David Thomson Jr and David Lopez. They all end up dead! Most die in traffic accidents on the Madrid Highway. By responding to the letters, you will be entering what is commonly referred to as an advance-fee fraud.





Read More...

This scam begins with an unsolicited phone call from someone who claims to represent Microsoft or IBM and ends with someone gaining access to your computer.

Read More...

Scammers are using a well known brand to try to trick consumers into parting with their money. An email with the Virgin logo is turning up in inboxes offering a grant of 450,000 pounds (approximately AU $787,000).

Read More...

"Vishing" or "voice phishing" is the latest variation of phishing emails.

Read More...

Beware of overseas cold callers phoning to offer you a so-called investment opportunity.

Read More...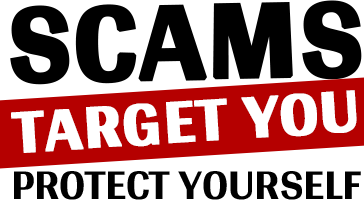 If you would like to be alerted of the latest scams in WA, please add your name and email address in the boxes below and click the red button to subscribe: