SupportonClick.com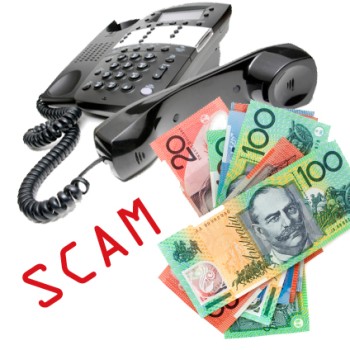 This scam begins with an unsolicited phone call from someone who claims to represent Microsoft or IBM and ends with someone gaining access to your computer.
Computer users in Australia have reported receiving a call from an overseas call centre claiming to be a Microsoft Windows or IBM service provider and offering to resolve issues with their computer.
The issues were detected, they say, because of poor performance reports being sent from the computer.
The consumer is requested to log on to a website "Support on Click" and the caller then performs maintenance on the computer remotely. This maintenance is fairly basic and results in little, if any, improvement.
The danger here is allowing an unknown third party access to your computer where they can possibly retrieve usernames, passwords and personal information as well as bank account and credit card details.
The consumer is then required to pay a fee for the maintenance carried out as well as ongoing support and protection. The maintenance contract cost varies from $145 to $385 for 1-3 years.
WA ScamNet received a report from a consumer who told us, when she refused to pay, they changed the password on her computer, locking her out.
Asia-Pacific Director for Internet Safety for Microsoft, Ms Julie Inman-Grant, said the company will never contact customers and ask for access to their computer system. Nor do they employ contractors to do so.
Consumers should be extremely cautious about allowing anyone access to their computer system and to use only reputable and known companies to service their computers.
Also, make sure virus protection and firewall software is kept up to date.