Overpayment scams work by getting you to 'refund' a scammer who has sent you a cheque for too much money for an item you are selling.
How this scam works
If you are selling something online or through classifieds ads, you may be targeted by a cheque overpayment scam.
The scammer will contact you, make you an offer—often quite generous—then send you a cheque as payment. The cheque will be for an amount that is greater than the agreed price.
Before the cheque has been cleared by your bank the scammer will contact you with an apology for the overpayment, offering a fake excuse. The scammer might tell you that the extra money was included to cover agent's fees or extra shipping costs. Or they may just say they simply made a mistake when writing the cheque.
The scammer will then ask you to refund the excess amount—usually through an online banking transfer, pre-loaded money card, or a wire transfer such as Western Union—before you discover that their cheque has bounced.
If you send any money, you will not get it back. If you have already sent the 'sold' item you will lose this as well. At the very least, the scammer will have wasted your time and prevented you from accepting any legitimate offers on your sale.
List of Scams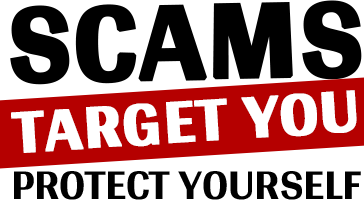 If you would like to be alerted of the latest scams in WA, please add your name and email address in the boxes below and click the red button to subscribe: