Turf companies are being targeted by scammers who pay upfront for turf using stolen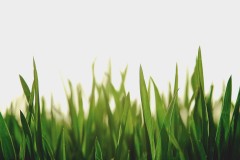 credit cards (or credit card details that have been unlawfully obtained), before changing the order and asking for the money to be 'refunded' to bank accounts they control.
WA ScamNet has heard from several turf companies who were contacted via email by scammers using the names 'Luke', 'Ross' and 'Josh', though it's possible other names may be used in future scam attempts.
The scammer hopes the businesses will transfer the refund to their bank account before discovering the original fraudulent / deceitful payment.
Tips to avoid being scammed:
Ignore the emails.
If you have responded, do not engage in any further discussion, do not attempt to take payment from a credit card and do not forward any payments to a third party.
If payment has been made, contact your bank to attempt to reverse the transaction.
To avoid accepting stolen credit card details, check with the issuing bank for authorisation.
Contact WA ScamNet for further advice