A pyramid scheme is a business model that recruits members via a promise of payments or services for enrolling others into the scheme, rather than supplying investments or sale of products or services. As recruiting multiplies, recruiting becomes quickly impossible, and most members are unable to profit; as such, pyramid schemes are unsustainable and often illegal.
Pyramid schemes have existed for at least a century in different guises. Some multi-level marketing plans have been classified as pyramid schemes.
How does this scam work?
You may hear about a pyramid scheme from friends, family or neighbours. Usually, pyramid schemes recruit members at seminars, home meetings, over the phone, by email, post or social media.
In a typical pyramid scheme, you pay to join. The scheme relies on you convincing other people to join up and to part with their money as well. In order for everyone in the scheme to make a profit there needs to be an endless supply of new members. In reality, the number of people willing to join the scheme, and therefore the amount of money coming into the scheme, will dry up very quickly.
Some pyramid scheme promoters disguise their true purpose by introducing products that are overpriced, of poor quality, difficult to sell or of little value. Making money out of recruitment is still their main aim.
The promoters at the top of the pyramid make their money by having people join the scheme. They pocket the fees and other payments made by those who join under them. When the scheme collapses, relationships, friendships and even marriages can be damaged over money lost in the scam.
It is against the law to promote or participate in a pyramid scheme.
Warning signs
You are offered a chance to join a group, scheme, program or team where you need to recruit new members to make money.
The scheme involves offering goods or services of little or doubtful value that serve only to promote the scheme, such as information sheets.
There are big up-front costs.
The promoter makes claims like 'this is not a pyramid scheme' or 'this is totally legal'.
Protect yourself
Do not let anyone pressure you into making decisions about money or investments - always get independent financial advice.
Be wary of schemes or products that claim a guaranteed income.
Consider whether the rewards you have been promised are dependent on product sales. If so, are the products of real value, sold at a reasonable price and something that there is actually consumer demand for?
Remember that family members and friends may try to involve you in a pyramid scheme without realising that it is one.
It is against the law not only to promote a pyramid scheme, but to participate in one.
Have you been scammed?
If you think you have provided your account details to a scammer, contact your bank or financial institution immediately.
We encourage you to report scams to WA ScamNet via the report a scam page. This helps us to warn people about current scams, monitor trends and disrupt scams where possible. Please include details of the scam contact you received, for example, email or screenshot.
We also provide guidance on protecting yourself from scams and where to get help.
Spread the word to your friends and family to protect them.
List of Scams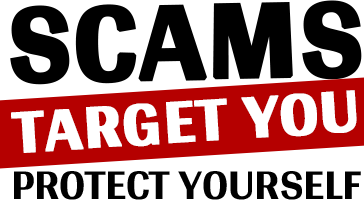 If you would like to be alerted of the latest scams in WA, please add your name and email address in the boxes below and click the red button to subscribe: