PayPal - Fast Easy Money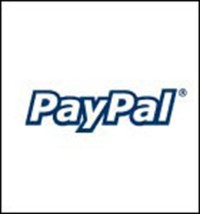 Pyramid scheme operators are promoting the use of the legitimate online payment system, PayPal, to perpetrate their illegal activities.
This is despite PayPal expressly prohibiting the use of its system for these types of activities.
Consumers are receiving emails with subject headings like "Fast easy money with PayPal" and "How to beat high fuel prices".
The emails claim you can turn $5 into $15,000, $30,000 or $40,000 in 30 days.
You are told to open a PayPal account. You send $5 from your PayPal account to the first email address on the email and then send an email to the fifth person on the list. You then remove the first email address and put your email address at the bottom.
This moves the second place into the first place and so on. You are then required to send the email to at least 20 other people. Your email will supposedly reach thousands by the time your name gets to the top.
Some versions of the email try to give the scheme legitimacy by claiming it appeared on Oprah and in the Wall Street Journal.
Don't believe them. Pyramid schemes are illegal. Western Australians can face fines of "up to $220,000 as an individual, or $1,100,000 as a company, for participating in or promoting a pyramid scheme".
PayPal does not allow its service to be used for illegal activities. This includes sending or receiving payments for pyramid schemes.
A PayPal spokesman said PayPal monitors its site and will proactively suspend members for any wrongdoing. PayPal works closely with authorities, including Consumer Protection, to address this issue. To read more, click here or go to the link www.paypal.com/au/cgi-bin/webscr?cmd=p/gen/ua/use/index_frame-outside&ed=rich_quick
Pyramid schemes operate by recruiting people to make money rather than by selling a legitimate product or service.
In theory, the more people you recruit, the more money you make. The reality is that most people lose money because they cannot recruit enough people. A pyramid starting with just twenty people will require a population of 3.2 million to support it after just four levels.
Don't risk losing your money and possible prosecution by becoming involved in a pyramid scheme.