Latest WA ScamNet updates
National Anti-Scam Centre (NASC)
The Australian Competition and Consumer Commission (ACCC) is setting up a new platform called National Anti-Scam Centre (NASC) to make Australia a harder target for scammers. This centre will work across government and private sectors to protect Australians from scams, raise awareness about harmful scams and how to avoid them and will take enforcement action when appropriate. For more information about this centre please visit the NASC website.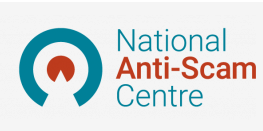 Help for spotting scams
The spotting scams fact sheet covers:
- Scams such as hot deals and finance, urgent threats and phishing scams
- Protecting your personal information, passwords, your computer / smart device
- Tips when using social media or online dating
- Tips on protecting your money
ScamNet Talks
Do you want to know how to spot a scam?
We regularly run presentations to groups about tips on how to spot a scam and what to do if you or someone you know has been targeted by a scammer.
Read more to book a session
View More