Latest WA ScamNet updates
Scam targeting the property industry and its clients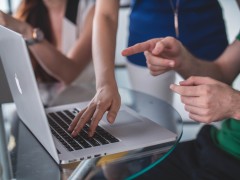 Property buyers and sellers are being targetted by scammers who send emails appearing to be from legitimate real estate or settlement agents. The emails request money payment or notify of a change in bank account details.
Scammers redirect payments by changing the bank account into one under control of the scammers. Property transactions are prime targets for this scam because of the large amounts of money involved.
More information and how to avoid the scam
Find out more about payment redirection scams in property transactions
Media Statement
'Property settlement payment scam results in a $732,000 loss'
ScamNet Talks
Do you want to know how to spot a scam?
We regularly run presentations to groups about tips on how to spot a scam and what to do if you or someone you know has been targeted by a scammer.
Read more to book a session
View More