Betting and sports investment scams try to convince you to invest in 'foolproof' systems and software that can 'guarantee' you a profit on sporting events.
Investment schemes involve getting you or your business to part with money on the promise of a questionable financial opportunity.
Pyramid schemes are illegal and very risky 'get-rich-quick' schemes that can end up costing you a lot of money.
Jobs and employment scams trick you into handing over your money by offering you a 'guaranteed' way to make fast money or a high-paying job for little effort.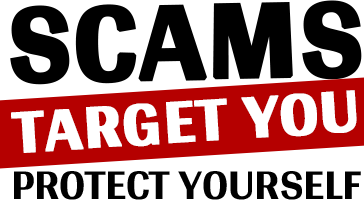 If you would like to be alerted of the latest scams in WA, please add your name and email address in the boxes below and click the red button to subscribe: