Hacking occurs when a scammer gains access to your personal information by using technology to break into your computer, mobile device or network.
Common examples of hacking methods
Ransomware & malware - the scammer tricks you into installing software that allows them to access your files and track what you are doing on your computer.
Exploiting security weaknesses – weaknesses can include reused and easily guessed passwords, out of date anti-virus software, and unsecured WiFi and Bluetooth connections.
List of Scams
We know scammers love spyware so they can see what people are doing on their computers – now they're going one further and using webcam photos or videos to blackmail victims.

Read More...

Your computer suddenly stops working and your screen is filled with a warning supposedly from the Australian Federal Police (AFP). It says you have been targeted because you have allegedly broken copyright laws during downloading, been viewing inappropriate content or accessed data illegally.

Read More...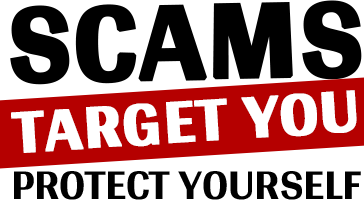 If you would like to be alerted of the latest scams in WA, please add your name and email address in the boxes below and click the red button to subscribe: