Scams can appear in many different forms. These are the most common scam types.
If you need more information on identifying a suspicious letter or email contact us.



Categories

These scams offer you the false promise of an inheritance to trick you into parting with your money or sharing your bank or credit card details.

Read More...

Scammers take advantage of people looking for romantic partners, often via dating websites, apps or social media by pretending to be prospective companions. They play on emotional triggers to get you to provide money, gifts or personal details.

Read More...

Betting and sports investment scams try to convince you to invest in 'foolproof' systems and software that can 'guarantee' you a profit on sporting events.

Read More...

Scammers love to use threats to your personal safety or your devices to get what they want.

Read More...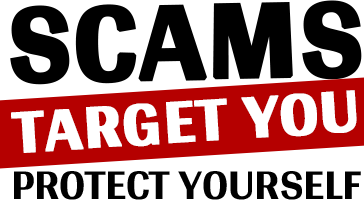 If you would like to be alerted of the latest scams in WA, please add your name and email address in the boxes below and click the red button to subscribe: