Fernandez Caspelli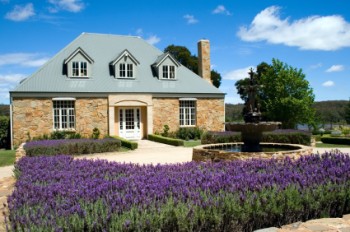 Small hotels and bed & breakfast providers are being targeted by an overseas fraudster who claims to be organising a conference in Western Australia.
The emails purport to come from Fernandez Caspelli who claims to be director of a training centre located in Ivory Coast which is on the south coast of the western bulge of Africa.
Mr Caspelli wants to book rooms in your establishment and offers to pay by credit card. He sometimes requests that you also purchase goods on his behalf, such as mobile phones.
This is a typical overpayment and purchase order scam. The scammers come up with some reason for you to charge the credit card for an amount greater than the value of the stay. They will then request the balance be sent to a third party, such as a car rental agency, or returned to the scammer.
Of course, the credit card details are stolen and the real cardholder will dispute the amount. You will end up out of pocket.
One email reads: "We are businessmen wanting to reserve 05 double rooms in your buildings for one week stay. Can you send us share of your tariffs and availability of rooms. And more that I have a request to ask to you concerning our project which requires the purchase of 30 mobiles phones of mark P910i 15 Pces and NOKIA 8800 15 Pces for our agents on mission inside the country. We want to charge these phones and pay the reservation at the same time with our CREDIT CARDS before our arrival. Please to get information in your shops near by you and send us the total invoice of the whole for the payment as caused, don't forget to add a commission of 15% on the invoice of phones.
very cordially."
Another email reads: "I would like to reserve in your hotel 05 double rooms during a staying of 05 days. Please send me the invoice of our reservation before our arrival date payment will be done by credit cards Visa or Mastercard. I'm at now in Morroco for seminary with clubs resposibles to open new football center.
Also i would like to send you my credit cards details and you will charge the amount of 3550 Euros that you will send by WESTERN UNION in travel agency office in Abidjan to finalize tickets reservations to stay in your hotel.
I'm waiting favorable answer from you."
The USA based website www.pillowsandpancakes.com/scam-warning.htm provides names of these types of scammers currently targeting accommodation providers. It also provides some good hints on how to protect yourself from these scammers.