Jim Owen Agency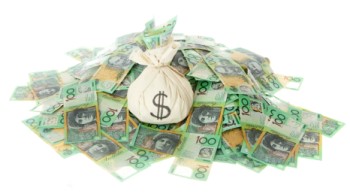 The latest rort that overseas scammers are trying on WA small businesses is a swindle involving accommodation bookings for supposed conferences being arranged by someone claiming to be Jim Owen from the Jim Owen Agency in London.
Small business people such as those who let out chalets and cabins in our state's South are being fed this ruse by someone who obviously doesn't know much about the geography of WA.
E-mails seeking accommodation for a conference of Christian delegates describes in vague terms the need for hotel rooms and car hire for September, but fails to provide details of the conference location or confirmable details for the so-called Jim Owen Agency.
The attempted sting comes once the scammers have hooked the interest of the trader, when they offer a certified bank cheque for thousands of dollars more than the cost of the accommodation.
Presumably the trader is expected to send the scammers the difference, although it is not clear if this is to be done before or after the cheque arrives.
Even if a cheque is received, there would be no guarantee that it is legitimate or will be honoured.
Operators within the hospitality industry receiving these approaches should send the email to WA ScamNet for profiling and forwarding to overseas law enforcement agencies if appropriate.