Office of Property Administration
Congratulations to many Western Australian consumers notified that the Office of Property Administration in Canada has up to
$291,000,000.00
...just waiting to be claimed.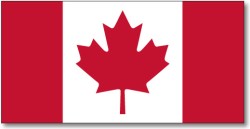 Most of you appear to have sent the notification to WA ScamNet. These careful consumers have obviously saved themselves the $47.95 "property transference fee." You deserve our congratulations.
The Office of Property Administration of Scarborough Ontario in Canada letter says:
Please contact us immediately. Our records indicate that you are entitled to claim valuable property being held by this office ...
Your property is confirmed as ranging from $5,000 to a share of Canadian National Lottery prize pool estimated at $291,000,000.00 in cash ...(send) $47.95 property transference fee.
As usual, the real game is in the fine print.
And this was the finest fine print we have ever seen! It is a single paragraph all in red capital letters of about 7 point in size. If you struggle through 800 words in 37 sentences without a paragraph break, you will find that your $47.95 can buy one of three million spots in syndicates in the Canadian National Lottery for ten weeks, or until your syndicate wins a prize (to divide among its 250 members).
So, if you want to join a Canadian Lottery syndicate, send $47.95 to Scarborough, Ontario. While you are at it, ask why literature from the Office of Property Administration creates the misleading impression that failing to respond means waiving your right to valuable property being held at their office. Don't worry, we will.