Project Sunbird was a joint initiative between the Consumer Protection and the WA Police Major Fraud Squad. It ran from March 2013 to 2017 and aimed to disrupt the transfer of money out of from Western Australia to scammers in Africa.

The scams, known by authorities as 'advance fee frauds', have operated worldwide for decades and take a wide variety of forms. Many of the victims identified in Project Sunbird are caught up by a relationship scam. The scammers will establish a romantic relationship and then leverage this relationship to include investment, beneficiary and other types of scams. All these scams essentially involve fraudsters convincing victims to send money to get a benefit, which can be financial or, in many cases, relate to personal relationships.
Project Sunbird has sent out more than 6,000 letters, of which 69 per cent were first contacts with potential victims. Potential victims are initially contacted by a letter addressed to the household where they are advised that they may be the target of a scam. If it is observed that they continue to send money to overseas criminals, a second letter is sent addressed to the individual emphasising the need to cease sending money to scammers. The letters also encourage the potential victims to contact Consumer Protection for further advice and assistance.
Success is determined on the ability of the project to prevent further payments being sent and that comes with the realisation by the victim that they are being conned. In many cases, a lot of time is needed to convince victims that they have been defrauded.
Compliance activities are also undertaken when the actions of a victim present a financial risk to other members of the community. Consumer Protection has entered into an "enforceable undertaking" in April 2016 with a known scam victim, Mr Kleinig in which he agreed not to solicit or accept funds from anyone else to "invest" in the fraudulent scheme.
By disrupting the transfer of funds out of Australia, the Project Sunbird has achieved significant outcomes for individuals and the wider WA community, proving the success of the project in combating consumer fraud.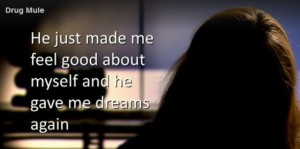 Drug Mule - A Current Affair, 8 September 2015
Real life stories:
WARNING about flying to Africa to personally meet someone you connected with online.
More information:
Media statements
See latest media statements released by Consumer Protection:
If you would like to be alerted of the latest scams in WA, please add your name and email address in the boxes below and click the blue button to subscribe: