Saint Alto Research Centre
Fat Buster Pill Scam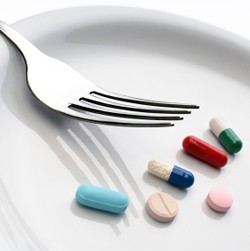 Comes with an insert of a newspaper clipping about the pill.
Professor Eduardo Malissi of Sweden is flogging miracle weight loss in a box, promising to rid you of unwanted fat and cellulite forever.
Two Celluslim capsules a day for two weeks will supposedly see your fat and cellulite melt away - along with your $168.80 also melting away.
Remember weight loss should always be undertaken sensibly - so show good sense and send Professor Malissi a big fat zero.
WA ScamNet invites the good professor to take his phoney potions and go for a walk in the Swiss Alps.