Sports Arbitrage/Prediction Software Schemes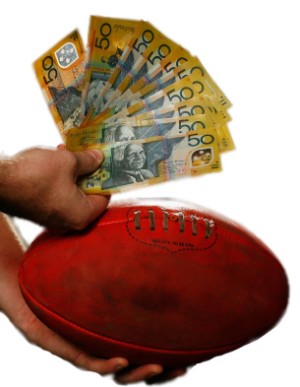 If you take a gamble with sports arbitrage or share prediction schemes you can bet your bottom dollar you're going to lose money.
More than 100 Western Australians have taken a punt on companies claiming to have a way to devise the outcome of things like horse races or stock market movement. However, the consumers failed to 'get rich quick' as promised.
Promoters of these schemes are known to target consumers via unsolicited mail, email and cold calling. The promotional material sent out is often high quality and plausible with graphs and diagrams explaining the promise of huge returns.
Usually computer prediction software is offered as a work from home alternative to the daily grind. The software can cost anything between $1,000 and $19,000 to purchase.
Once you have paid for the software, there is the added cost of maintaining an account to wager with. These schemes are not a sure thing. It is extremely rare that participants are able to achieve the promoters claimed returns.
Common stories include money disappearing from betting accounts but no bets being laid, tips taken from public sources like newspapers and consumers not being able to contact the firm once they have parted with their cash.
Warning signs are often within the conditions of the agreement, such as not being able to withdraw from your account until your initial investment doubles in value, which it is highly unlikely to do.
One of the main flaws in marketing this scheme is that the more people who use 'inside information' to wager money at the last minute, the less pay-out there will be available because bookies shorten odds on popular choices to minimise their risk.
So if you're offered the chance to join a sports arbitrage or share market prediction scheme, WA ScamNet advises you to just hang up the phone, delete the email or ignore the advert because this is not a safe bet!
If you feel you've got money to burn and plan to give it a go make sure you get independent advice from a solicitor or financial advisor, read the guarantee carefully before signing and realise your cash may be gone quicker than a horse off under starter's orders.