Investment proposal email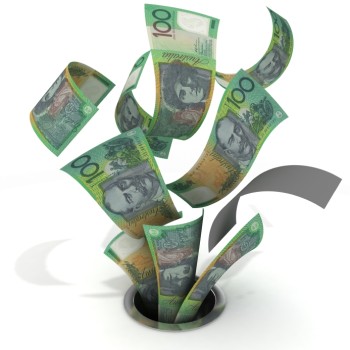 An overseas company is looking for partners to assist them in investing millions of dollars in Australia.
You could stand to profit by as much as 35% of the initial investment.
Sounds too good to be true – it certainly is!
Advance fee fraudsters have been conning consumers for years with notifications about fake overseas lottery wins and beneficiary claims. Now they have changed their modus operandi in an attempt to lure you into their trap.
Advance fee frauds work like this. The scammers claim you are owed or have won money. In order to get your money, you are asked to pay a small processing fee, which is wired to the scammers. Once you pay that money, you are asked to pay a bigger fee and then another fee and, before you know it, you have handed over thousands of dollars.
The scammers are experts in conning people by coming up with various reasons why you need to send money. It could be for legal fees, government charges, United Nations anti-terrorism or money laundering certificates. There is usually an air of secrecy about the proposition so that you will not be inclined to ask friends or authorities for advice. These people are very good at providing a plausible and convincing story.
The scammers may refer you to others masquerading as banks or lawyers, and often use official looking logos on letters and emails.
The investment proposal scam is no different.
The unsolicited email claims to be from a reputable company, government official or legal firm needing assistance to invest their or their client's money in another country.
Many of the emails hail from Africa but WA ScamNet has seen examples where the scammers claim to be from Spain and the United Kingdom.
The emails often state that they got your details from the Chamber of Commerce and Industry or some other trade and industry association.
Sometimes the emails are a few short paragraphs giving scant details and asking you to contact them. More often the emails detail some intrigue about why they need to shift money offshore and why the transaction needs to be kept under wraps.
Some claim that government officials have masterminded millions of dollars by over-invoicing on contracts. The money is sitting in the Reserve Bank of South Africa (or another African nation) awaiting payment to a foreign partner to be co-ordinated through their company or department. The money needs to be invested following a "presidential" or World Bank directive to settle all outstanding debts owed to both local and foreign contractors.
But the emails can vary. One email claims corrupt officials in Marbella need to shift money offshore because they are facing jail for their involvement in the Spanish land scandal. Another email states the funds belong to a political asylum-seeker in the United Kingdom.
Regardless of the ploy, the money does not exist. If you respond, you will be asked to pay various fees to access this fictional money.
You have to ask yourself why would any reputable (or even disreputable) company or official send out emails to total strangers asking them for assistance to invest millions of dollars. Considering the amount of money involved and the suggestion of corruption, you would think they would contact you in a more discreet manner.
If you do consider this approach in any way, shape or form, we recommend that you speak to a financial advisor, accountant, lawyer, Police or Consumer Protection before you do anything.