Don't bet on getting rich through sports arbitrage
The last time Consumer Protection warned Western Australians about sports arbitrage and prediction software was in 2010 and it's still a sure bet if you want to lose money.
At the moment WA ScamNet receives about four reports a month from people who've taken a punt on these schemes and the loss per victim usually ranges from $5,000 to $20,000.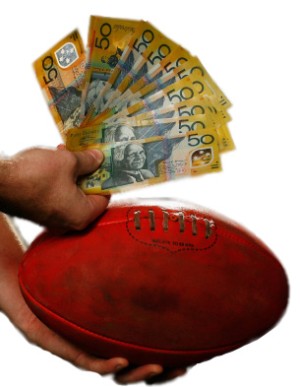 It seems consumers who are taking part think of it as investing or working from home but at best it's gambling with an extremely high probability of losing. More often than not it's a front for the promoters to defraud money from punters.
The spruikers tell their targets that they are one of a small number of people selected for membership of a betting scheme or to buy a licence for software, which will enable them to predict outcomes of sporting events, horse races or stock market movement.
Usually the promotion of the scheme is convincing and can include professionally-produced booklets, DVD's, testimonials and graphs which appear to plausibly explain how you'll make high returns.
The theory of arbitrage betting is based on placing a bet on both or all participants in an event and anticipating a return greater than the outlay. For example, scheme operators may claim that by betting with different bookies on both teams participating in a sporting event, or all the horses in a race, that money will be won regardless of the outcome.
There'll probably be a money-back guarantee in case you don't make any cash but we guarantee there'll be a catch that means you can't make a refund claim. Often the company is not contactable – it's vanished along with your money.
Typical stories include people paying high entry fees to find no bets are being placed on their behalf and their money has disappeared, or not being able to access your account balance until the initial investment amount doubles, which never happens.
Ask yourself this: if it was possible to make big bucks through sports arbitrage or prediction software, why would those promoting the scheme need to recruit others? Surely they'd be generating enough money from following the program and advice themselves.
And if they were making all that money why would they offer others the chance to share the wealth? There would be nothing in it for them because the more people who use inside information about sporting events or trading on the stock market, the lower the pay-out for individuals because the prize pool has to be distributed further
If you want to invest your money, Consumer Protection recommends using a financial adviser licensed by the Australian Securities and Investments Commission (ASIC). You should also follow the advice at www.moneysmart.gov.au/investing.
It is also worthwhile to read the Australian Competition and Consumer Commission's SCAMwatch warning.
If you think you have been scammed through sports arbitrage or prediction software, or you receive an offer to take part in such a scheme, you can report it to WA ScamNet by calling 1300 30 40 54 or emailing wascamnet@commerce.wa.gov.au.