The Bitcoin Investors Club scam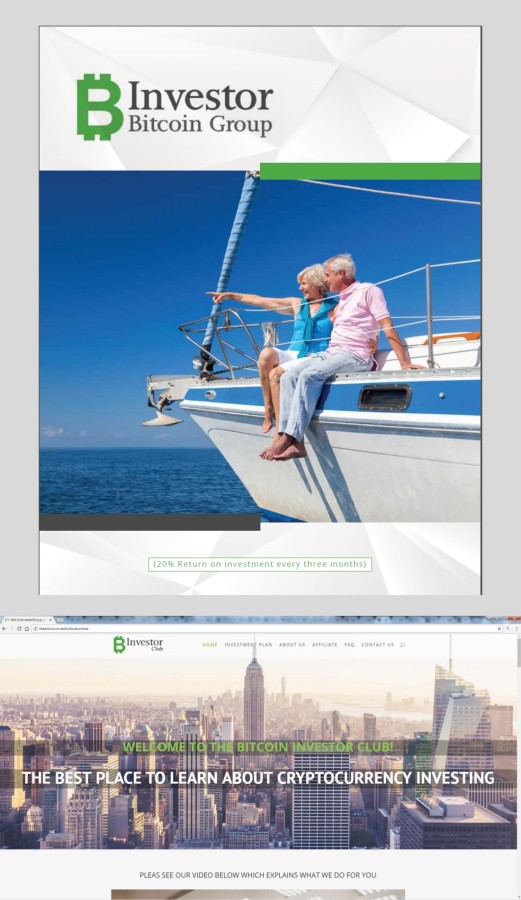 WA ScamNet received a report of a $5,000 loss to The Bitcoin Investors Club which claimed that the investment would be worth $40,000 in two years.
The victim was on Facebook when he came across an advertisement for the club and made contact via email. The club provided a brochure and contract information which included a company name and an Australian Company Number (ACN).
A website contained a video of someone spruiking the club's services as well as video testimonials from people who claim to have made a large amount of money, while the brochures claimed the investment would yield 20% profit per three months. An email provided similar information as well as requesting that a deposit be paid into an ING account.
After the victim transferred $5,000 into the account, the club made contact again requesting more money in order to increase the profits but the victim refused.
Searches through ASIC and ABN lookup show the ACN 621118447 and company name The Bitcoin Investor Club Pty Ltd are not valid within Australia.
A search of the New York State corporation registry shows there is not a business registered under Investor Bitcoin Inc.
The Bitcoin Talk forum contained comments on Investor Bitcoin being a scam.
The scam website (www.thebitcoininvestorclub.com) has been suspended and is no longer active, and the phone number 1800 683 926 is also no longer active.
The bank account has been reported to ING and the website http://thebitcoininvestorfund.online has been reported as bogus.
The scam Facebook pages have also been reported -https://www.facebook.com/InvestorBitcoinInc/ and https://www.facebook.com/Thebitcoininvestorclub-330952383996800/.
Advice:
Be wary of any investment which claims to offer a high return with little risk and get independent financial advice before committing any money.
Only use operators with an Australian Financial Services licence or who are authorised by an AFS licensee. Also check on the ASIC website for more information on investing with information about bitcoin and virtual currencies also available on the MoneySmart website.