Zimbabwe appeal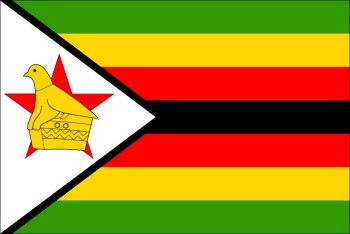 It hasn't taken long for scammers to latch on to the latest tragedy as a hook to con people out of their money.
Scammers are using the horrific circumstances in Zimbabwe to fabricate a story about needing assistance to get money out of the country.
In this email, Maxwell Chimanakire claims to be a refugee from Zimbabwe who needs your help to access his US$30 million.
His father Gift Chimanakire, a former vice president of the Zimbabwe Congress of Trade Union and a member of the Movement of Democratic Change, deposited the money in a private security vault in South Africa.
Shortly afterwards his father was brutally murdered in a land dispute instigated by Zimbabwean President Robert Mugabe. Maxwell lost a finger in the clash.
Maxwell fled to South Africa as a refugee with his family, hoping to use his father's millions to start a new life. However he claims that South African laws prohibit refugees from making big investments in the country.
Maxwell claims he is also fearful of his safety because the South Africa Development Community supports President Mugabe.
But Maxwell believes that he can get the money out of South Africa with your help. Not only will you be helping a desperate family find safety and a new life, but you will also receive 5% of US$30 million.
Maxwell's email includes links to reputable news sites to verify his story.
Shame he forgot a few crucial facts including:
His "father" is not dead!

His "father's" name is spelt Chimanikire, not Chimanakire

His "father" only had daughters, and not sons.

His "father" is a parliamentarian representing the MDC party and, in March 2007, was still making speeches in the Zimbabwean Parliament.
This is a typical advance fee fraud. This email has been sent to thousands of people whose email address has been harvested by these scammers. The email was not directed personally to you.
If you respond to this email, Maxwell will start asking you for money to pay various fees and charges to get access to his "millions". He will request money to be wired to him, making it almost impossible to trace or retrieve.
These scammers are experts in conning big sums of money out of people. Be aware that there may be other versions of this email doing the rounds.