SEEK job resume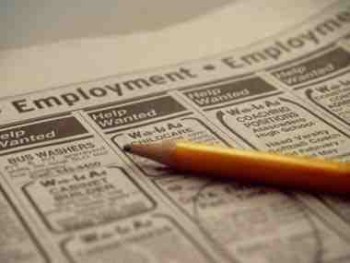 An email job offer arrives from a company claiming to have got your resume from SEEK Australia job site.
Apparently your resume suits the requirements for a position processing payments. Little computer knowledge is needed and you will be paid DAILY. Your minimal income is $4000 on average a month.
Hang-on, this sounds suspiciously like a money mule money laundering scam.
That's right. The people behind this email want to exploit you, not employ you!
A WA ScamNet contributor received this email from a company called George Metway Inc. Be warned that the scammers could use other company names.
The contributor forwarded the email to SEEK who confirmed it was a money laundering scam and advised:
"Please do NOT reply to the email you have received and do NOT under any circumstances provide your bank account details.
"The company has not advertised with SEEK and did not obtain your details from us. They are attempting to use the SEEK name to appear more legitimate. This is illegal and we are investigating further."
The scammers are recruiting mules to accept illegally gained money into their bank account which is then wired onto the crooks. Often the money has been stolen from other people's bank accounts via the Internet. Scammers use Trojan and key logging viruses to capture customer online banking details.
Be warned:

There are laws against money laundering and you could be prosecuted.

The scammers can work for major organised crime syndicates – do you really want to be involved with these people?
If you do get involved and accept money into your bank, immediately contact your bank for assistance.
Remember:

No legitimate company uses bank accounts of private individuals to forward wire transfers or cash cheques from its customers.

No legitimate company pays 5% or more for international money transfers when banks provide such services at cheaper rates.
www.banksafeonline.org.uk/spotting_scams.html is the website for the United Kingdom's banking industry and provides an up-to-date list of other money mule scams.