Luchana Construction and Luchana Building Services websites are fake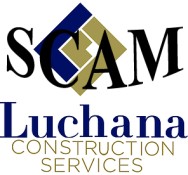 Professional looking websites and advertisements are being used to lure prospective employees into a job in the construction industry, but it's a scam.
After responding to a job ad looking for traffic control officers, the scammers tell applicants they will need to hire safety equipment (such as high-vis vests, boots, glasses and gloves etc.) for a fee of $60 and pay by direct bank transfer.
An investigation by WA ScamNet has shown that the websites are bogus and the businesses behind them, Luchana Construction and Luchana Building Services, are fakes.
There are five related websites being used:
www.luchanabuildingservices.com
The sites are registered at an address in Newcastle NSW which doesn't exist. The logo being used has been copied from a law firm in Spain and images have been copied from the websites of legitimate companies.
Similar employment scams target people such as backpackers looking for fruit picking work:
Fruit pickers' employment scam
Before responding to a job vacancy advertisement carry out some independent research into the employment agent or venue where the employment or accommodation is supposed to be.
Do an online search of addresses and any company or business names used.

A simple phone call to a farm or winery may be enough to confirm that they are not hiring via an employment agent or Gumtree.

A local council or industry association is also a good place to check with because legitimate accommodation providers and employers will be registered.
Know that in Western Australia, employment agents must be licensed and are not permitted to charge fees to prospective employees. They can only charge the employer for their services. For your own protection only use licensed employment agents whose details can be found on the Consumer Protection website via the license search function.
Apply a healthy amount of suspicion when responding to job advertisements on Gumtree. Guard your personal information including your date of birth, employment history and any proof of ID documentation that could be used to steal your identity. If you are asked to pay fees upfront to secure a job, accompanying accommodation and/or transport alarm bells should ring.
Report anyone who wants you to pay them to find work for you. It is illegal to charge fees to secure employment for people in WA. You should refuse and dob in the agent, or their website, to Consumer Protection immediately. Enquiries or scam reports can be made WA ScamNet by email or by phone 1300 30 40 54.