Financial International Consulting Ltd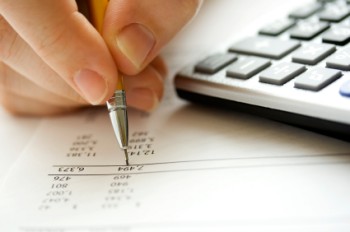 Money mule recruiters have come up with a new hook to get you involved in illegal money laundering - pretend it's to do with charity work.
The unsolicited email from Financial International Consulting Ltd claims it is a premier executive, management, financial derivatives consulting firm and has decided to open a new branch called National Charity Grants.
Apparently 2007 in Europe is devoted to the development of new charity projects.
Throughout the year, the email claims, investors and businesses will be devoting resources to the development of new hospitals and medical centres.
And they need "investment managers" to receive the payments into their personal bank account and to transfer the funds by Western Union or Money Gram to brokers in countries with poor economic stability.
"From every transaction that is received to your personal bank account - you will receive a certain percent (sic) that will help you become more economically stable yourself and take part in the process of helping others," it states.
Further claims are made that; "If you are interested in having a part time job and helping the world become a better place for everyone - then this offer might be a good chance for you."
Helping to make the world a better place? Try telling that to the poor person who has just had their online bank account hacked and their savings transferred into your account!
Scammers use Trojan and key logging viruses to capture customer online banking details. They need bank accounts like yours to transfer the stolen money into. You are then left holding the bag when the theft is discovered.
This email is just a reworking of the Swiss Invest, Athens Financial and a dozen similar emails. Don't be fooled by the template website.
Be warned:
There are laws against money laundering and you could be prosecuted.

The scammers can work for major organised crime syndicates - do you really want to be involved with these people?
If you do get involved and accept money into your bank, immediately contact your bank for assistance.
Bank Safe Online is the website for the United Kingdom's banking industry and provides an up-to-date list of other money mule scams.