Project 21 - work from home processing emails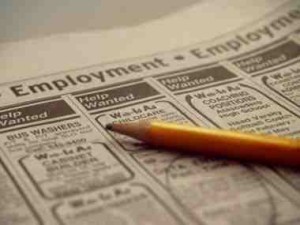 The "Self Employment Opportunity" ad said "Work from home processing emails. Earn up to $5,000 pm p/t." Sound too good to be true?
"Project 21" is an email version of an old-fashioned envelope stuffing scam, promising high returns for little or no effort. Like most work-from-home scams, the real game is in selling a "kit" of information. The only "work" is to sell the kit to others and advise them to do the same.
Project 21 is promoted by classified ads such as "Self Employment" and "Business Opportunity." There is no job or business for sale, just a series of twelve "manuals" for $90 each. Amongst other things, the manuals say "Place ads like the one to which you responded so you can sell copies of these manuals to mugs (like you) who reply." The kit even includes samples of classified ads to copy and adapt.
Advertisements that promise:
a job that does not really exist,

a business where there is none, or

earnings that cannot be verified by records.
breach consumer protection laws throughout Australia. Western Australian offenders can be fined up to $20,000. Victims can sue to recover their losses.
Most of the items reported in WA ScamNet come from beyond the reach of Australian authorities to investigate. Western Australian promoters of Project 21 and other "too good to be true" work-from-home scams have a much better opportunity to explain themselves. Courts love to hear about schemes that rip off people looking for work.