ProActive Pharmaceuticals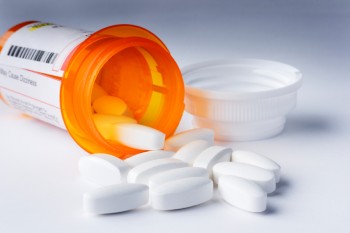 ProActive Pharmaceuticals appears to be a slick, professional operation but behind the fancy facade, it is toxic.
The scammers behind ProActive Pharmaceuticals want to recruit you as a money mule to launder stolen money.
These scammers have put a lot of work into the unsolicited email and its website.
ProActive Pharmaceuticals has a catchy logo "Fast and Reliable Medical Solutions". It claims to be a USA leader in the supply of medical equipment and is looking to recruit regional administrative co-ordinators in Australia.
The main duties include coordinating Internet sales projects and managing cash and balancing receipts. The wage is $1000 a week.
ProActive Pharmaceuticals' website claims it was founded by the former head of Scottish Pharmacy and has been certified by the Department of Health and Ageing.
It even boasts of being named among the 50 most successful companies in the world by BusinessWeek in 2005.
But it is all lies!
The sophisticated-looking email and website can't hide the telltale marks of a money mule scheme: unsolicited email job offer; big commissions or wage; a job managing or transferring funds; and work part-time or from home. An Internet search to check the veracity of the company's name and its claims is often enough to expose the truth.
These scammers want you to accept money into your bank account and to wire transfer it on to another location. In effect, you are laundering the money.
Often the money has been stolen from other people's bank accounts via the Internet. Scammers use Trojan and key logging viruses to capture customer online banking details.
Be warned:
There are laws against money laundering and you could be prosecuted.

The scammers can work for major organised crime syndicates - do you really want to be involved with these people?
If you do get involved and accept money into your bank, immediately contact your bank for assistance.