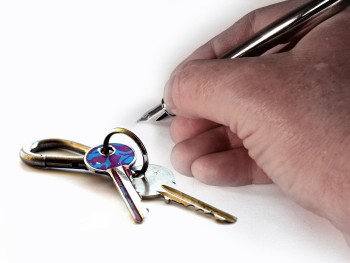 WA ScamNet has received reports about fake advertisements for rental properties that attempt to scam rent and bond money.
In this scam, prospective tenants responded to advertisements on Gumtree for rental properties that initially appeared to have been put up by the owner. Instead, they were fakes based on legitimate listings on real estate websites.
How it works
Scammers posing as home owners are using information from websites to lure tenants in and to pay upfront for rent and bond. Once the payment is received, they say the keys will be mailed out.
In one instance, a scammer sent a picture of someone holding a driver's licence to show they were supposedly legitimate.
Excuses are made by the scammer about why the prospective tenant is not able to view the property, such as being away from Perth caring for a sick relative, or that they are returning to Perth and need to self-isolate.
Unfortunately one tenant reported losing $300 before realising it was a scam. The other tenants discovered the same property images listed elsewhere on legitimate real estate websites and called the agent to verify before handing over any money. .
In a previous version of this scam, the scammers stated they would be willing to discount the rent so the tenant would be persuaded to deal directly with them, rather than through a legitimate real estate company.
Signs a person offering the property for rent is a scammer include that the rent amount being asked for is quite cheap for the quality of the property, they won't speak on the phone or meet in person and they often use a free email account provider because they have to open and shut accounts all the time.
How to protect yourself
Be suspicious of properties being rented for well below the current rental value.
Never solely rely on photos being provided to you – do a reverse image search to see if they have been used previously.
Search the address given online to see if the property is listed by a different agency.
Only deal with landlords you can meet face-to-face or go through a licensed real estate agent.
Always inspect the property (wearing a mask and not touching anything) prior to signing a lease agreement.
Ensure you receive a copy of the signed lease agreement and the keys of the property in exchange for any funds you have agreed to pay.
Be careful if asked to pay funds via direct bank transfer unless you are sure the funds are being paid to a licensed real estate agent.
Know your rights as a tenant. Information can be found on the Consumer Protection website.
If in doubt – contact WA ScamNet on 1300 30 40 54.