International Fund for Cash Gains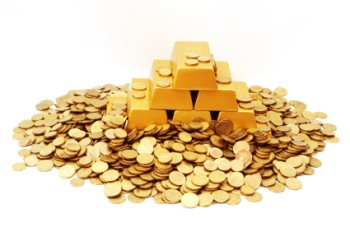 A certified and guaranteed cheque for $57,000 is all yours, according to the official looking document from International Fund for Cash Gains (IFCG).
"Yes, it has been definitely confirmed! You are indeed the SOLE BIG WINNER, to whom it is mandatory for us to transfer the $57,500," it states.
Mandatory? Guaranteed? That's not what the fine print says. It clearly states this letter is an "advertising document" and IFCG "underlines the fact that the document does not contain any firm offer to be eligible for a prize".
The fine print reveals that the aim of this letter is to "promote the sale of the Millionaire's Gold Contract through the standard procedure of using promotional games. This game may be renewed as many times as necessary until the closing date (December 2008)." Standard procedure – only in scam land are these types of misleading representations regarded as standard!
The "Millionaire's Gold Contract" will set you back $55.
This unscrupulous offer comes to you courtesy of Promo Direct – authors of other infamous works of fiction including Independent Fund for the Distribution of Unclaimed Wins, Organisation of Financial Gains, and Organization for the Worldwide Distribution of Gains' scams.
Promo Direct regularly targets Western Australians with claims that they have won big money in a competition. But it's just a ploy to flog you some worthless "get-rich-quick" or psychic paraphernalia.
The competition is not your normal sweepstake or competition. The winner's name has already been pre-drawn from a marketing list and it relies on the winner responding to the letter to collect the money.
However you are guaranteed to receive a "check" but the fine print points that "check" is actually the name of the complimentary prize that all respondents receive. And what is that prize - $97 off the price of telepathic meetings!!!!
Ask yourself this question: if the competition is legitimate and Promo Direct is giving away $57,000 to someone on their mailing list, why isn't Promo Direct upfront about who the real winner is? Maybe it's because the only true winner in this scam is Promo Direct itself.
Be warned that this promotion may reach your mailbox under different names or themes.