Independent Fund for the Distribution of Unclaimed Wins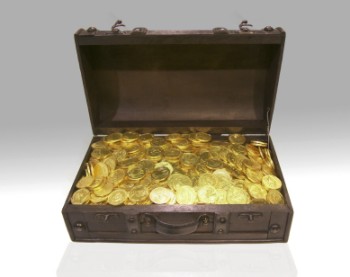 Promo Direct are in the running for the 2007 "Stupidest Scam Name of the Year" Award with their latest offering – Independent Fund for the Distribution of Unclaimed Wins.
Independent Fund for the Distribution of Unclaimed Wins chairman Honore Dupre claims the Golden Cash Jackpot of $69,500 is yours.
In his letter, he states:
"Your personal number has authenticated you as the big winner and (sic) officially declare that you are the only person (and no-one else) who may receive only once, the main prize, your Golden Cash Jackpot that is addressed to you. You can be sure that this mail is unique and sent only to your name and your address!
"For sure, 69,500 dollars is the Golden Cash Jackpot allocated by the Department for the allocation of cash Rewards (sic). It is officially allocated by the Independent Fund for the Distribution of Unclaimed Wins that provides each year, through unclaimed wins, the Super Pool with a prize worth tens of thousands of dollars. This year, as provided for in the regulation, it is yours."
This is a typical Promo Direct promotion. Some so-called independent benevolent billionaires' organisation or world-renowned psychic (which you have never heard of) claims you have been awarded or won money and you can multiply your winnings by buying a gambling system or psychic trinket.
Promo Direct does hold a cash prize draw but the winning number has already been pre-selected from a mailing list. Despite what the letter says, you have NOT been especially selected to receive this offer.
The letters claim you must respond now but the competition often doesn't close for many months (in this case, it's more than 18 months). Payment is made to ISS but the return address varies and may include Netherlands or United Kingdom.
Often the fine print states that the letter holds no firm offer and is an advertising or promotional document presented in "an appealing manner".
The fine print also states that this or similar competitions may be presented to you using different names and themes.
The aim of this particular promotion is to flog you the "Mega-Max" gambling system, which will result in you receiving "an endless source of money".
If you fall for this scam, it wont be money that you receive but an endless supply of but scams just like this one.
Give Promo Direct the mega flick by not responding.
Update 8 June 2012
Important note: the company named here has nothing to do with the legitimate Promo Direct Tweed Heads QLD(www.promodirect.com.au) the company name is Promotional Media Group Pty Ltd.