Don't get burnt by Flaming Ace holiday scratchie scam
Consumer Protection is echoing the warning by colleagues at Northern Territory Consumer Affairs for people to beware of the latest scam scratch and win cards and colourful holiday brochures sent in the mail from Malaysia.
The current version of the scam includes two scratchie cards with one always a 'winner', but respondents find there is a $7000 government tax to pay before the proceeds can be released. They are asked to send half the tax amount to Malaysia or Hong Kong but there is no prize to claim. The scammers also attempt identity theft by requiring 'winners' to provide a copy of their passport for authentication along with bank details.
The professional-looking brochure claims that Flaming Ace Holidays has been around since 2004 but the web address given is for a fraudulent website that is only a few weeks old at the time of writing.
Consumers who receive these in the mail are advised to throw them in the bin. Always be wary of unsolicited contact offering unexpected prizes. Always question why you would have to pay upfront to claim a prize. Also NEVER give your personal identification and bank details to anyone you do not know and trust, or whose identity you have not independently verified.
So far WA ScamNet has only had one report of this Flaming Ace scam mail being received in Western Australia, however there are likely to be many more that have landed in letterboxes. As usual WA ScamNet will work with Australia Post to seek interception of the mail at the Perth sorting facility. Attempts are also being made to shut down the website but this is made difficult due to the domain being hosted offshore.
Previous names used in the Malaysian scratchie card scam include: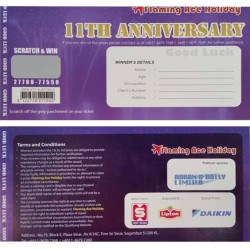 Click image to enlarge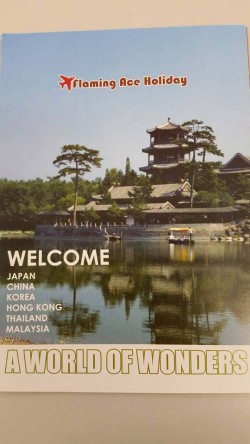 Click image to enlarge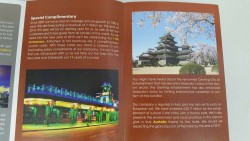 Click image to enlarge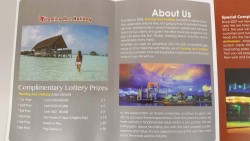 Click image to enlarge
Page created 10/07/2015