Jupiter Group clairvoyant scams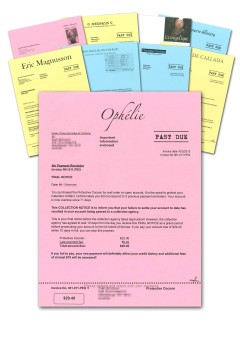 A US-based publishing house called Jupiter Group is behind a number of clairvoyant scams arriving in mailboxes across Western Australia.
The letters are printed on coloured paper with words which suggest an outstanding account for clairvoyant or medium services.
Recipients who have contacted WA ScamNet say they had not authorised any payment for such services and report that the overdue notice came out-of-the-blue.
The same return address is used (PO Box 1640/1650 Buffalo NY 14205) and it's a New York Post office Box which has been widely named on the internet as associated with fraudulent or scam behaviour.
WA ScamNet has been unable to find any official online presence for an American publishing house called Jupiter Group and there are no alternative contact details available, such as an email address or phone number.
Bogus publishing houses sending uninvited psychic offers is nothing new, with WA ScamNet having previously named almost 100 others including Marie Callas, Joseph von Jalan and Monsieur Patrick.
Our advice is to destroy any letters from self-proclaimed psychics offering information (e.g. lucky numbers) or trinkets (beads, cards etc.) that will supposedly lead to wealth or good fortune. These offers are tricks which will actually part you from your money instead.
We recommend you send a Do Not Mail letter back, using the template available for download from here.
WA ScamNet has let Australia Post know the hallmarks of the clairvoyant scam envelopes so that the mail can be intercepted at the international gateway.
You can help stop the scammers by sharing this warning with family and friends.
Page created: 6 February 2014