Bitumen Bandits
Consumers and businesses should be on the lookout for illegal, itinerant conmen and groups who specialise in scams like bitumen laying, roof painting and back of truck deals on electronic goods.
Travelling conmen and groups structure their unlawful operations to minimise the ability of consumers to get remedies in courts and consumer tribunals, or through dispute resolution.
The media have reported about these unscrupulous conmen many times - watch some of the stories on our media page.
Today Tonight - [ Article WQHYQQUSKWIQFV8AUTG2P03DIT89YL not found.]

NSW Office of Fair Trading - Driveway Scam (YouTube)
What should I look out for?

Be suspicious of people who:
knock on your door unexpectedly

offer cheap deals using words like 'for today only'

offer to drive you to the bank to get money for payment

make you feel pressured to accept their offer.
Protect yourself and your community:
If you suspect a travelling con man is knocking, don't open your door.

If you do speak to them, ask them to leave. If they refuse, they're breaking the law.

Record as much information as you can, such as their name and vehicle registration, and report them.

Don't be tempted by unexpected cheap deals – they may be much more expensive in the long run.

Warn your friends, family and neighbours.
If you decide you need work done on your house, you should:
shop around for the quote that is right for you

only use established tradespeople who provide written quotes

ask for contact details of previous clients for references

do not sign any agreement until you are ready.
Report travelling con men
Call the national hotline: 1300 133 408 (weekdays 8:30am to 5:00 pm, Eastern Standard Time, Daylight Saving Time)
Tweet using the hashtag #stopconmen.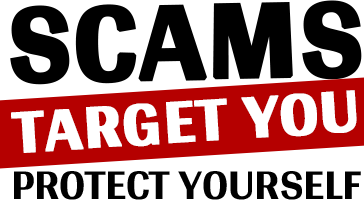 If you would like to be alerted of the latest scams in WA, please add your name and email address in the boxes below and click the red button to subscribe: