Spammers have access to lists of tens of thousands of email addresses. They send fraudulent emails to all addresses on those lists and can cover millions of Internet subscribers very quickly. Often they will attach word lists to registered Internet domains not even knowing if they are actual email addresses.
It doesn't matter to them that they might only get a handful of replies from the millions of emails they sent. A handful of victims at no cost is still a good deal to them.
In some cases, they may even include the option to unsubscribe to their mailing list. Be wary of this, as it is often a way to verify that they have reached a real email account. By replying, you may find that you are targeted with more spam.
Spam can be used to transmit malicious software that represents an added threat and therefore demands more vigilance.
One of the most common forms of spam is phishing emails, which are used to gain personal information such as your bank account details and passwords. Typically, the email purports to come from your bank, credit card company, or even online auction site. It requests you confirm your details for security reasons by clicking onto a designated link, which redirects you to a fake website that captures your password and account details.
Some emails purport to confirm a purchase you have never made or appear to be an electronic greeting card. Some appear to be news items directing you to newspaper stories.
This software may give the hackers unlimited access to your computer where they can:
View your keystrokes to steal your personal information such as passwords and bank account details;

Use your computer to harvest email addresses or even to send Spam to others under your name; or

Direct you to a paying website such as a porn site.
Just because an email is personally addressed to you, it doesn't mean it's legitimate. There are a number of ways that clever scammers can make the email appear as if it is personally addressed to you. For example, they can install a program in the email they send out to capture your Display Name and embed it in a template email.
Some scammers send invoices for advertising or directory entries that you have not approved or requested. Lottery and prize awards scammers are now turning to the Internet to trawl for victims.
Fight back
The Internet and email has led to a rise in unsolicited and unwanted spam and scams.
Do not open email from unknown people. Delete them from your in-box.

Do not click on links contained in unsolicited emails, including unsubscribe links. It might be directing you to a site where malicious software can be downloaded into your computer.

Familiarise yourself with the tricks scammers use to get you to click on links including bank phishing, confirmation and e-greeting emails.

Just because an email is personally addressed to you, it doesn't mean it's legitimate. There are a number of ways that clever scammers can make the email appear as if it is personally addressed to you. For example, they can install a program in the email they send out to capture your Display Name and embed it in a template email; You can see an annotated example of a phishing scam here.

Be aware that scammers can hijack other people's address boxes to send spam or scams so the email could appear to come from someone you know. If someone sends you a link like this ask them why? We would suggest you send a fresh email to them rather than reply to the suspect email you have received.

Make sure your computer has the latest anti-virus and firewall protections.

Safeguard your email address by only providing your email contact details to people or organisations that you know and trust.

If you have fallen for a phishing scam and provided your online bank details, change your password and contact your financial institution. Similarly, if you have provided your password for an online auction, secure payment or job site, change your password and contact the site for further advice. The scammers may be after your personal information for identity fraud.

If your home computer is infected with a virus, you should use commercially available anti-virus software to quarantine and remove the virus. If the virus was sent to you via an infected email from someone you know, then you should advise them their computer is probably also infected.

If you cannot solve the problem yourself, you may need to engage the services of your local computer shop or IT professional for assistance.

Spam, or electronic junk email, is a Federal offence. If you have been a target of spam please contact the Australian Communications and Media Authority (ACMA) at www.spam.acma.gov.au

Forward suspicious scam emails to WA ScamNet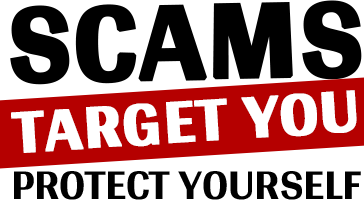 If you would like to be alerted of the latest scams in WA, please add your name and email address in the boxes below and click the red button to subscribe: