National Awards Advisory Center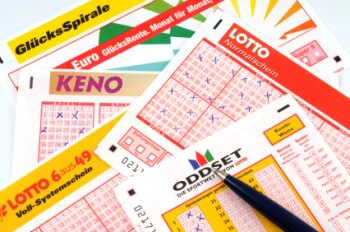 The personally addressed letter from National Awards Advisory Center (NAAC) takes great delight in confirming your "guaranteed win-opportunity" to receive $768,000.
Apparently your name was computer matched with an ID number making you the individual entitled to receive $768,000 in cash and awards.
But you have to rush to send your $25 to NAAC because the independent contest officials enforce a strict deadline.
We think NAAC should stand for Not Another Annoying Compendium offer.
A host of scammers are asking consumers to pay $25 to $30 for lists or compendiums of sweepstakes, competitions and giveaways you can enter free of charge.
NAAC is no different. Despite the impression given that you have won big money, you have won nothing! You have to enter the competitions (which have a total prize pool of $768,000) to win anything.
Ask yourself, why should you pay money to find out about competitions that you can enter for free?
Consumers who have been hoodwinked into sending off their money in the past for these lists have discovered that they are ineligible to enter some of the competitions, while other competitions are not worth entering.
Like many scammers, NAAC uses nonsensical terms to mask the true intent of this letter. For example, "guaranteed win-opportunity" does not mean you are guaranteed to win. It actually means you have an opportunity to win.
The letter gives the impression that you have been lucky enough to be singled out or chosen to enter these competitions. The truth is that you are UNLUCKY enough to have your name on the scammer's mailing or sucker's list. Unfortunately, you are no different to tens of thousands of names on the list.
Always read the fine print and disclaimers on these sorts of letters before sending off your money. And if you do respond, get set for a barrage of other similar useless offers.