Louise Eridan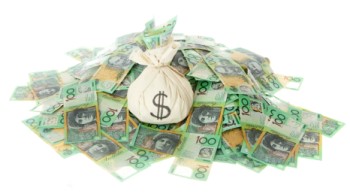 "Not long ago, if you remember, you were experiencing a feeling of injustice or anger which overwhelmed you," writes medium Louise Eridan.
"This was followed by a period of great disillusion which preyed heavily upon you…
"I, Louise, heard your cry for help … It was so desperate and sincere that I decided to offer you my full assistance."
Yes, Louise is partly right because you will have feelings of injustice, anger and disillusionment - if you fall for this rubbish!
Louise wants you to pay $50 for the "Secret Power of Goldor" – a very special talisman given to Louise by a magical Sun Child called Goldor.
This talisman will bring you love, happiness, joy, money, good luck and success.
And just to prove that it's already working its magic, Louise's letter is accompanied by an official notification that you have won $18,000 in a competition.
"Congratulations! You have finally won. There is no doubt whatsoever. The exclusive cheque for $18,000 has been signed and made payable to you."
It's a shame this is another work of pure fiction by the mail order sales company Blacktacos.
The promotion does have a main prize of $18,000 but the ticket is pre-drawn from a mailing list, it's not drawn from the pool of people who respond to this letter or other versions of this game!
But you are a "winner" of the secondary prize – a $70 discount voucher to purchase Louise's "Guiding Light Stone".
Can Louise use her amazing "universally awarded" medium powers to explain why you would need her "Guiding Light Stone" if you already have the "Secret Power of Goldor"?
That's because, and its clearly stated in the fine print, that this is a commercial promotion with the main aim of promoting (flogging) the "Secret Power of Goldor".
Be warned, there may be other versions of this letter.
Read more about other Blacktacos' scams by clicking here.