Blacktacos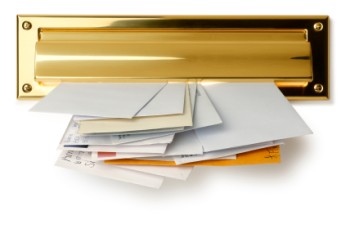 The Blacktacos mail orders sales company is one of the most prolific serial scammers known to WA ScamNet.
WA ScamNet have nicknamed the company the "black-hearted Blacktacos" because it brazenly sends out the same type of scam under more than a dozen different names.
It preys on people's vulnerabilities by promising riches beyond their dreams in return for a small amount, typically around $50.
In some cases, they have used the identical letter under a different name or operate the scam under the name of a fake psychic.
But the scams all boil down to the same thing: Blacktacos are trying to sell you so-called guaranteed winning number systems to play lottery games or silly psychic trinkets.
The pitch is simple. A letter arrives saying you have unequivocally won or been awarded a "super prize" or "Cheque No 1". Dollar amounts of $15,000, $18,000 or $30,000 are mentioned throughout the letter.
Sometimes you have been awarded the "prize" by a mysterious Mr X, a benevolent society or a well-known psychic.
It asks you to send away money to receive a bonus "guaranteed winnings" formula or method developed by some world-famous mathematician or psychic.
The big sting in these scams is revealed in the fine print.
There is only one winner of the $15,000, $18,000 or $30,000 and you don't have to send away money to enter the promotion.
Your chances of winning the major cash prize is minimal. Blacktacos pre-selects the winning number at the start of the mail out, it's not drawn from the people who respond to this letter or other versions of this game. If the winner rightly sees this as a scam and doesn't respond, Blacktacos gets to keep the prize! It even warns that the same game (and the same cash prize) may be presented under different names and themes!
The "super prize" or "Cheque No 1" is actually the name of the secondary prizes awarded to all "winners" or victims who respond to the mail out. So what are the secondary prizes - discount vouchers used to purchase some kind of "winning lottery formula" or esoteric products such as the "Miraculous Bark from the Tree of the Makoo" or "Secular Protection of the Powerful".
How to spot a Blacktacos mail-out:

Ridiculous acronyms for ludicrous company names like CSGF (The Grand Finalists' Select Club) or OGGM (Grand Millionaire Winners Office)

Any mention of mysterious billionaires, renowned mathematicians or professors such as Mr X, N. Kingston and Richard Von Struck.

Any mention of "guaranteed winning method", "Attract money without effort" or "Great Wish Amplifier".

Psychics – you should always be wary of any psychic mail out!!
Blacktacos have various return addresses including Holland and England.
Here is a list of some of the Blacktacos scams:

CIDP (Inter-continental Prize Distribution Confederation)

BCOA (Official Confirmation of Allocations Bureau)

CDM (Club of the Millionaires)

CSGF (The Grand Finalists' Select Club)

AAG (Winnings Administration Association)

CAR (Cheque Award Reservation Centre)

Prize Distribution Commission # (same as CIDP)

IMMA (International Institute of Anonymous Billionaires) (same as CSGF)

OGGM (Grand Millionaire Winners Office)

BGAR (Bureau Gn ral dAllocation des Rcompenses)

Louise Eridan

Lady Mary

LMGC (Worldwide Cash Prizes Foundation)

ORGG

Miss Celeste

Maria de La Vega