Gladys Holle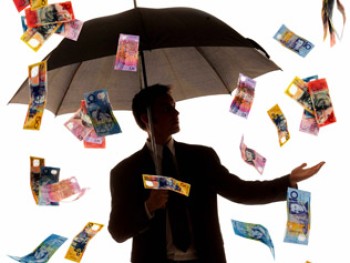 Self-confessed 2006 Best International Clairvoyant Gladys Holle opens her letter with this astonishing statement.
"Unbelievable! For you, money will literally drop from the sky! An avalanche of dollars like you have never seen before! You just have to stretch out your arms to collect this fortune."
Well, she is right. It is unbelievable!! It certainly takes a big stretch of the imagination to believe anything she says!
Gladys claims to have a "magic fortune crystal" which will bring you riches beyond your dreams. She even trots out the old "secret forest" scenario about a small boy finding a magical crystal which brought untold riches to his village.
Gladys says she has 20 magical crystals and you are one of the privileged few to receive one. Wear it around your neck and "you will receive payments in your bank account, checks (sic) in your letter box, and will enjoy audacious luck at games of chance".
As an extra incentive, she claims that you have been "chosen" to receive the "unique big cheque of $55,500".
But she needs an urgent reply so you can receive your winnings within 15 days. Just send $35 to receive your magical crystal and your big cheque.
Gladys even provides a "full guarantee without risk and obligation to provide results". What a shame that Gladys is only a "brand name" for serial scammers Promo Direct and your name was "chosen" off a mailing list!
You'll need a magnifying glass to read the fine print which states that this letter does not contain any firm offer to claim a prize. It is an advertising document presented in "an appealing manner" and the object of the game is to promote the sale of the magic fortune crystal.
There is no urgency to send off your reply because the competition doesn't close for 18 months. And the winner of the main prize of $55,500 has already been selected through a pre-draw before the mail out.
The fine print also states that the game may be renewed as many times as deemed necessary up to its closing date. Maybe that explains why the fine print suddenly refers to another Promo Direct scam called the Independent Fund for the Distribution of Unclaimed Wins.
This letter is so full of "holes", it's laughable.