Two million dollars in scam losses reported in one week
WA ScamNet has received reports from 24 scam victims in just one week (4-9 August) who have reported a total of $2 million in losses.
A man in his late 70's from WA's Great Southern has reported losing a million dollars while two others have lost $180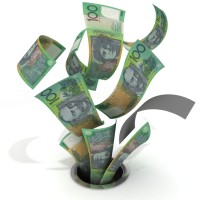 ,000 and $91,000 each in separate romance frauds. Another victim has reported losing half a million dollars in an investment scam.
Also among the victims is a woman who has lost $18,000 in a 'help me' scam after being duped into believing a Croatian relative needed the money to come to Australia for urgent health reasons.
Commissioner for Consumer Protection Anne Driscoll said the financial losses suffered by scam victims are staggering.
"People who have fallen victim to the clever tactics of professional and well-organised criminals not only suffer huge financial losses, but their confidence, trust and self-esteem are seriously eroded as well," Ms Driscoll said
"It's heart-breaking to hear the stories of victims who, in many cases, have lost their life savings and also suffer the emotional and psychological effects of their traumatic experience.
"I urge anyone sending money to a person overseas who they have only met via the internet, to be suspicious and discuss their situation with family and friends or contact us. We will be able to provide them with some clarity and advice, free of any judgement."
Information and advice on scams can be found on the WA ScamNet and victims can report scams by email or by calling 1300 30 40 54.
Page Created 16 August 2013