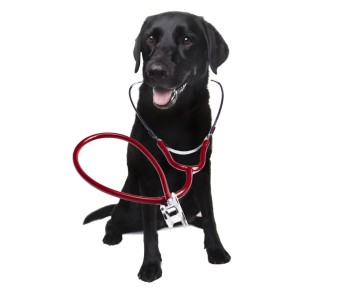 Think of your PC, tablet or Smartphone like you do your body – if the defences are down, you are not immune to infection. With protection, in the case of computers we're talking anti-virus software; you can prevent the spread of viruses and hacking.
Malicious software known as 'malware' or 'spyware' is often used by scammers. They'll send you a link and when you click it a dodgy program will be installed on your computer. This allows scammers to spy on what you are doing on your computer and even taken control. One particular tool known as a keystroke recorder lets them see the secure personal details you are inputting, including credit card details when you shop online! It's the reason why many banks now get to tap a virtual keyboard on screen rather than typing a password.
So how do the scammers get you to infect your computer with a virus or install their spyware? Usually it's through unexpected emails, social media messages or pop-ups. They might be disguised as an offer of free music, games or ringtones. You may hear them called 'Trojans' – a term which comes from Greek mythology and is referring to the fact that these destructive applications are masked as a harmless gift.
Warning signs
You receive a link via a social networking website or in an unexpected email.
A pop-up box appears which may have a simple question or a button that says 'close' - just by clicking this you may be allowing the spyware to be downloaded.
You notice new icons on your screen, or your computer is not as fast as it normally is.
Music files, games, ringtones or access to adult sites is offered free of charge.
Fight back
Install software that protects your computer from viruses and unwanted programs and make sure it is kept up-to-date.
Do not open suspicious or unsolicited emails (spam): delete them.
Be wary of clicking links – where possible type URLs directly into your browser.
Avoid links within spam emails and do not open any files attached to them.
Beware of free websites and downloads (such as music, adult sites, games, movies) as they may install harmful programs without you knowing.
Do not use software on your computer that auto-completes online forms. This can give internet scammers easy access to your personal and credit card details.
Use your common sense: offers being made to you may be a scam.
Read all the terms and conditions of any offer very carefully: often there are hidden costs.

Do your homework
If you are asked to or want to download an internet file, make sure it is from a reputable source. If the file is a program (for example the file name ends with .exe) make sure you know exactly what it will do.
If a pop-up box appears on your screen and asks you if you 'agree' or 'accept', read the question and any terms and conditions carefully.
If you are unsure about any download or website, you can seek advice from your Internet Service Provider or local computer shop.
Decide
Ask if the website you plan to visit or the link you plan to follow is what it seems. Do you know enough about the website or link to feel confident in visiting? Is the promise of a free game, song or website access blinding you to the risk that these things might be bait used by scammers?
If you do want to download programs from sources that you are not 100% sure about, at the very least you should have up-to-date software installed on your computer to protect it from viruses, spyware and keystroke recorders.

Report them
If you think you have seen a spyware or key-logging scam, you can let the authorities know through the report a scam section of [ Article KFVHNRWQSQZRLEF5P63HLDFVNMUO1S not found.]
You should also warn your family and friends about the scheme or product.
If you think your computer has been the target of a spyware or key-logger scam and you have used your computer for online banking, you should telephone your bank or credit union and change your passwords. Check to make sure that no suspicious transactions have taken place on your account.
Make sure you remove the offending program and anything similar to it from your computer before you use it again. You may need to take you computer to a computer technician if you are not sure how to do this.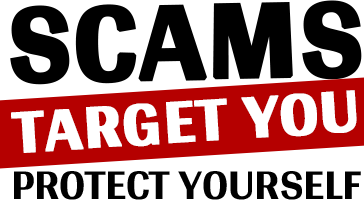 If you would like to be alerted of the latest scams in WA, please add your name and email address in the boxes below and click the red button to subscribe: