End of financial year warning about tax scams
WA consumers are being warned to be alert to tax scams which are usually prevalent in the months before and after the end of the financial year.
Victims are cold-called by scammers claiming to be from the tax office demanding that a bogus tax debt be paid immediately; otherwise they will face arrest.
Commissioner for Consumer Protection David Hillyard said the majority of tax scam reports are received in the six month period from April to September so taxpayers are urged to be vigilant during this time.
"It's a time when people are thinking about their tax returns or have just submitted them so they think it would not be unusual to get a call from the ATO. However, the tax office doesn't make threatening phone calls so treat these types of calls with suspicion and don't be intimidated into action.
"The scammers create a situation of fear and urgency so that their targets will be inclined to act without thinking about what they are doing. We urge people to stop and verify the authenticity of the call by contacting the ATO independently and confirming if a debt truly exists.
"Some people may get a robotic recorded message on their voicemail. We advise people not to call them back as directed. If you want to contact the ATO, do an internet search for the official number.
"We have also received some reports that scammers are now demanding payment by Bitcoin which is a variation to the usual demand to buy iTunes gift cards or to send via a money transfer service. Requests to make payments by any of these methods should set off alarm bells."
Consumer Protection's advice:
The ATO makes thousands of outbound calls to taxpayers every week, but would never contact you about a debt in a threatening manner. Nor would the ATO demand that you load money onto a prepay card at the post office, ask you to send funds via money transfer services or pay by iTunes vouchers. ATO methods of payment can be found at www.ato.gov.au/howtopay
If the ATO does call to discuss payment of an outstanding debt, they will give you the opportunity to query the outstanding debt with your accountant, other advisers or family
You can always check your myGov account which has real time tax information available, including any outstanding amounts
If you have been contacted by the ATO and want to confirm the legitimacy of the contact, take note of the caller's name and details and then call the ATO on 1800 008 540. Most importantly, never send money or give financial details to someone you don't know or trust.
Entry in the ATO video competition 2012 by Hayley Fancis, student from the University of Tasmania.
If you receive a call, SMS or email claiming you're entitled to reclaim overpaid tax fees, ignore it – these scams are doing the rounds.
The scammer will typically pretend to be from a government agency or private law firm claiming you are entitled to reclaim your overpaid tax. They may also tell you that the refund is taxable and you will have to pay the tax amount before receiving the refund, or that you have to pay a fee to receive your money. You may think the story is legitimate because tax time refunds have been in the news. The scammer may also trick you by appearing to have personal information about you.
Watch out: the scammer is after your personal information and often your money. They may ask you to confirm your personal details, or claim you need to pay an upfront payment to receive the refund. The scammer will claim to be from the Australian Taxation Office or a fictitious government agency and state that you need to pay a fee or tax in advance to claim the refund.
WA ScamNet urges you to never pay money upfront to receive 'free' money – this is advance fee fraud. Australian Government departments will never contact you via phone or email to ask you to pay tax or upfront amounts in order to claim a refund. If you do pay, you will never see your money again. You should also never confirm or provide personal details over the phone or by email as you never know what the scammer can use it for.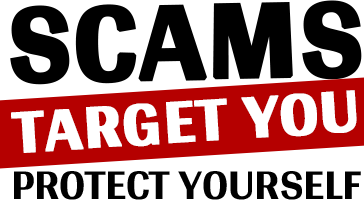 If you would like to be alerted of the latest scams in WA, please add your name and email address in the boxes below and click the red button to subscribe: