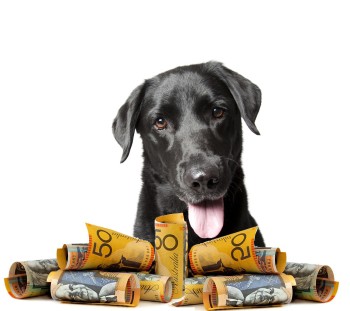 Consumers and small businesses advertising goods or services on the Internet need to be wary of scammers offering to pay for purchases by cheque or credit cards.
Generally overpayment and booking scams work like this:
A consumer or small business places an Internet advertisement to sell a product or service, such as a vehicle or accommodation;

The consumer receives a generous offer to purchase the product or service by email;

The price is agreed upon and the seller's details are obtained for the scammer to send payment;

The scammer sends a cheque payment for an amount well in excess of the agreed amount, together with some excuse about the overpayment. The scammer then asks the seller to electronically transfer the excess back to a specified bank account;

Having done as requested, the seller later finds that the cheque has been dishonoured, with little chance of them recovering the funds from overseas;

The item is still unsold with legitimate offers probably lost.
Accommodation providers such as bed & breakfast stays and motels are particularly vulnerable to overseas booking scams and should exercise considerable caution when taking bookings.
Typically, the scammer:
Will not address your business by name in the first email. This is because they send out mass emails and wait for someone to respond;

Requests long stays but will be vague about numbers;

Is very flexible on dates and nights booked and rarely query the room rate or ask for discounts;

Will have no interest in your location or the local attractions;

Will often use free email service.
Some scammers are also using the lure of a substantial booking to hoodwink accommodation providers into purchasing goods for them such as mobile phones. In this case, they often pay by credit card which is later discovered to be stolen.
Retailers also need to be careful of orders from overseas. Some retailers have been caught out after sending the goods overseas, such as printing cartridges, only to find the credit card used had been stolen.
Fight back
Overpayments scams involve someone sending you or providing you with a cheque, money order or credit card for more than the price of the item you are selling, and requests you refund the difference. But the cheque bounces, the money order is fake or the credit card was stolen and you are out of pocket.
It doesn't matter what is being sold: scammers have used the overpayment scam for cars, boats, horses, and accommodation;

Never agree to a deal in which the buyer wishes to issue an amount for more than the agreed price, and expects you to reimburse the balance;

Never accept a cheque or money order, and then turn around and send part of the money back;

Don't assume that the cheque or money order is legitimate just because your bank accepts it for deposit. It takes time to clear an overseas cheque;

Always seek authorisation from the credit card issuer to ensure the card is not stolen;

If they want to use an escrow company (a third party which holds the money until the item is delivered), select your own. Their "escrow company" may be bogus;

Remember, these scammers are conmen and are expert at coming up with plausible reasons and excuses.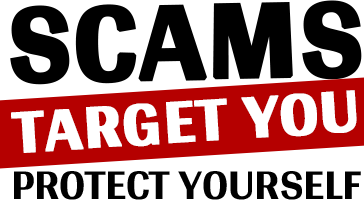 If you would like to be alerted of the latest scams in WA, please add your name and email address in the boxes below and click the red button to subscribe: