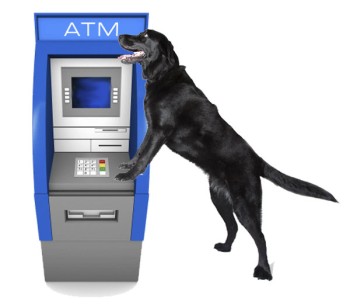 The last couple of decades have seen huge changes in how we do our banking and pay for goods and services. Unfortunately, scammers are taking advantage of new technology to generate a number of potentially very costly scams.
These scams aim to steal your account information and your money. Many of these scams can look and sound like the real thing, but there are ways of picking up on the warning signs so that you don't lose out.
WA ScamNet have received numerous reports from consumers who have received unsolicited emails that look like genuine communications from their bank. At this time there are a number of bogus emails, many featuring a logos from high profile Australian bank doing the rounds. Some are requesting that:
consumers participate in an online survey by offering money or prizes

update their account details

activate their bank or credit card

verify unusual transactions or

provide account information to qualify for fee refunds or unlock frozen accounts.
In these emails the scammer will request the consumer to provide their credit card/bank details to receive the money or prizes, confirm personal information, or request consumers' account number and PINs claiming to update their information or unlock their account. Instead, the scammer will use these details to steal money or commit identity fraud.
ACMA warning

The Australian Communiciations and Media Authority (ACMA) have sent out warnings about these scams and have produced a detailed page showing examples for the fraudulent SMS.
---
Warning signs
Emails look like genuine emails from your bank. Some emails even include the realistic logos from established banks .
These fake emails may warn of a security scare that has led to your account being frozen and will request personal details, including information about your bank accounts, credit cards and PIN or password to unlock your account.
You may be asked to verify an unusual transaction, such as one to Africa.
Scammers may ask you to provide your personal information or your bank account details so that you can claim a prize or receive money after you have completed their online survey.
---
What to do
If you receive these emails, or any other unsolicited emails that appear to come from a company, banking institution or agency, do not follow any of the links in the email because this can result in unwanted downloads to your computer.
Remember that reputable companies and banks will never ask you to provide your personal banking details.
More information from the Banks
For more information about these phishing scams, refer to the security alerts issued by the following Australian Banks:
Australian Bankers Association

Westpac

AMP

Reserve Bank of Australia

Bank of Cyprus Australia

City Bank Australia

Bank west

St George Bank

ANZ

Commonwealth

Macquarie Bank Limited

Investec bank

Laiki Bank Australia

Rabobank

Bank of China Australia

NAB

Arab Bank Australia

Deutsche Bank

HSBC Bank Australia

ING Bank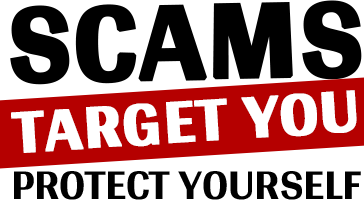 If you would like to be alerted of the latest scams in WA, please add your name and email address in the boxes below and click the red button to subscribe: