Worldwide Cash Registry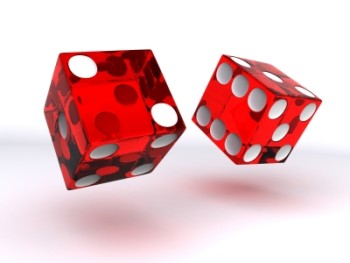 Worldwide Cash Registry uses old world stationery with a touch of modern day security to try and convince people to part with $30, to be in the running for more than $2 million.
WCR say the recipient of the letter appears to have unobstructed and guaranteed entry rights to more than $2 million, according to their Division of Unawarded Prizes.
As is typical of most scams, Worldwide Cash Registry urge you to act immediately and sound so confident of your win they enclose a press release and claim form so they can use your photograph and personal details for promotional purposes once you claim your millions.
The envelope used by these Las Vegas based scammers has a hint of officialdom, with an internal security label and a bold "certified" stamp across it.
WCR has a Las Vegas postmark but return addresses are in Canada, including a Fort Langley PO Box.
On closer inspection, the claim form contradicts the discreet fine print on the back of the publicity release form..
While the claim form confirms and guarantees total cash and prizes in excess of $2,162,469 the fine print tells a different story – it reveals Worldwide Cash registry is neither a sponsor or administrator of any sweepstakes.
WCR, it seems, provides consumers with a monthly sweepstakes newsletter, full of entry rules and regulations, deadlines and claim information for sweepstakes.
Not something you would normally pay $30 for!
WCR asks for $30 cash, cheque or postal order.
Beware – if you confirm your postal address, you may be targeted again in the future by the same scammers under a different guise or worse still, there is a possibility your details may be put on a mailing list and sold to other scammers.
WCR have several scams on the go at the same time, using the same name with a different postal address or the same postal address but different a scam.
Other scams originating from Fort Langley post boxes include:
Hauser, Gottesman & Associations (Kings Treasure Inc) - PO Box 2700

Rutger, Feinstein, Rohrbach & Stern Ltd (Kings Treasure Inc) - PO Box 2700

John Latimore Wainwright (E&S, Inc) - PO Box 2600

Prize World Incorporated (PWI) - PO Box 2700

International Express Awards, Inc (I.E.A) - PO Box 2600

Carter, Hammond and Pierce or C.H.P - PO Box 2600

Cash Alert, LLC (CAL) - PO Box 2800

Act of God Awards (FDF Inc) - PO Box 2800

Prize Giveaway Inc - PO Box 2700

P.A.I.D (Platinum Awards Investigative Division) - PO Box 2600

Direct Account Enhancement Inc (CDI) - PO Box 2700

Winner's Location Corp (Smithhaven Inc) - PO Box 2700

Prize Payments (Cashorama Inc/COR) - PO Box 2600

Corporate Prize Headquarters (CPH) - PO Box 2600

Central Assets Holding Company (NABA) - PO Box 2800

IPD - PO Box 2800

Bank Vault - PO Box 2700

Cash Acquisition Resources (FDF Inc) - PO Box 2800
Related Scams
Lotterywest scams

An email using the Lotterywest logo and other unauthorised images has been received by many WA consumers advising them of a bogus Lotto win.

Read More...

Biotal diet pills

A Dutch scammer has come up with a particularly distasteful way of flogging diet pills – tell the customer they've won pension payments or cash.

Read More...

ILS

ILS claims you have won up to $65,000 in the ILS Big Draw Campaign. This is just another lottery ticket seller. If you are going to play lotto then stick with the government regulated system in Australia. Profits from the Australian lotto system go to legitimate charities that help fellow Australians … not foreign company profits.

Read More...