World Medal of Freedom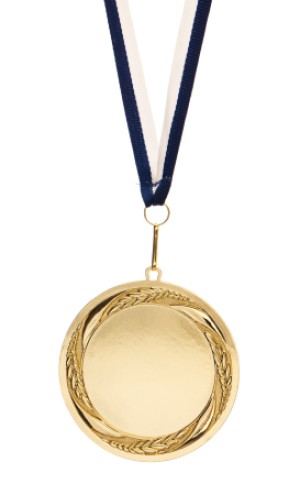 WA ScamNet is very pleased to announce that our very own Consumer Protection Commissioner Patrick Walker has been nominated for "The World Medal of Freedom".
According to the American Biographical Institute, Mr Walker is one of those remarkable individuals whose good deeds inspire us to strive for freedom.
While WA ScamNet has no doubt that our Commissioner is deserving of accolades, we question what he has done to receive such a world medal!
And why does Mr Walker have to pay $US395 to receive his commemorative medal? Shouldn't it be free?
So we wrote to the American Biographical Institute to ask for specific examples of Mr Walker's deeds which deemed him worthy of the nomination.
The American Biographical Institute (ABI) was less than forthcoming. It said Mr Walker was personally chosen by ABI president, J. M. Evans, and he did not have to purchase the commemorative medal to list the nomination on his resume.
ABI claims to be one of the world's leading biographical reference publishers and authorities on global contemporary achievement. It claims it was founded in 1967.
Do an Internet search and you'll find that ABI dishes out dozens of different honours, such as "Man of the Year", and publishes a host of books including "World Book of Knowledge" and "Leading Intellectuals of the World".
It costs hundreds of dollars to receive your commemorative medal, certificate or book.
But unlike the Nobel Prize, you wont find a list of winners, nominees or even the judging criteria on ABI's website. The only way to find the names of past winners is through the recipient's use in their resumes.
One psychic proudly boasts on her website of being nominated for "The Woman of the Year", "International Peace Prize", and "American Hall of Fame".
On its website, ABI claims that inclusion in an ABI reference title is based on personal achievement and cannot be purchased. We beg to differ.
WA ScamNet suggests that ABI is just a "vanity" publisher who appeals to people who want a plaque on their wall or see their name in a book, even if the honour has no real credibility. In effect, they have purchased the honour.
In fact, you can even get a friend to nominate you for an ABI award by filling in the nomination form on the website. It only requires a name, address and field of expertise. No explanation for the nomination is needed.
Don't be a "Fool of the Year" by falling for this nonsense.